If you visit the Whipping Post and only want to quickly check out what is new instead of having to search every page, this is the place to start. This page will have a listing of every page on the Whipping Post and when it was last updated.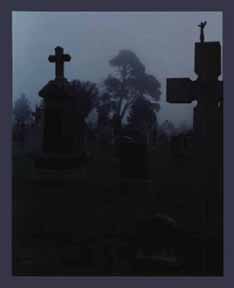 Music News
Last updated 05/17/05.
Album Reviews
Last updated 05/26/05. Most recent reviews: Admonish - Den Yttersta Tiden, Seventh Angel - The Torment (Re-issue), Olen'k - Silently Noisy, Believer - Dimensions (Re-issue), Extol - The Blueprint Dives, Rob Rock - Holy Hell, Beyond Sensory Experience - Pursuit of Pleasure, Encryptor - Cryptic Works, Bloodwork - Insufficient Flesh, All My Faith Lost - As You're Vanishing in Silence, Extreme Collection Volume IV Compilation, Three - The Radio Hits, Believe - Seven Miles Deep, Royal Anguish - Tales of Sullen Eyes, Global Warning - Enemy Within, Disciple - Rise Up, Winter Solstice - The Fall of Rome.
Music Links
Last updated 05/21/05. Newest Addtions: Dark Lay Still, Del Otro Lado Metal, Jet Circus, He is Legend, The Chariot, Figure Four, As Cities Burn, Norma Jean, Showbread, Century Sleeper, Veil Torn, Cold Fusion Music, The Awakening, Bridgeshadows, Fearful Symmetry, Grøde, Believe, Divine Symphony, Heavenly Host, Mercy, Morgen Sters, Necromorf, Doulos, Ministerio Underground, Inevitable End, Opus Majestic, Pacto de Sangre, Mirador, Heartcry, Cold Forest Productions, From Ashes, Seregost, Lidian Forest, Extreme Records, Guitar Jams.
Interviews
Last Updated - 05/26/05. Newest Additions: Admonish, Century Sleeper, Ulf Christiansson. Upcoming Interview?: Matthew Hunt from Retroactive Records.
Current Playlist
Last Updated - 05/26/05
My Want List
Last Updated 03/10/05.
The Classics
Updated 05/15/02: Newest Additions: Stryper - "Can't Stop the Rock", Stryper - "In God We Trust", Bloodgood - "All Stand Together", Saint - "Warriors of the Son", Saint - "Too Late for Living", Tourniquet - "Stop the Bleeding", Tourniquet - "Psychosurgery", Vengeance - "Human Sacrifice", Stryper - "Soldiers Under Command", Bride - "Live at Cornerstone 2001", Bride - "Best of Bride - End of the Age", Bride - "Show No Mercy", Bride - "Live to Die", Bride - "Silence is Madness".
Pictures
Last updated 01/19/01.
My Collection
Last updated 05/21/05
Reflections
Last updated 03/14/03.