(Updated 09/15/06)
Do you have any news you'd like to see on The Whipping Post? E-mail me at: whippingpostzine@yahoo.com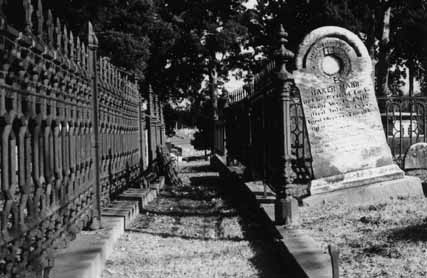 Updated 09/15/06:
Hey Everyone,

I just wanted to write you all to tell you that I am going to be quitting The Whipping Post. It's been a great 7 years and I've been truly blessed to have done this, but it's time to move on. My life is so busy right now and I just really don't have the time to devote to The Whipping Post that I once did. The news is rarely updated. Interviews are a rarity. And album reviews are taking forever for me to get to. Bands and labels shouldn't have to wait a month to get their material reviewed. I used to always stick to a 2 week maximum, but those days are long gone. One thing I do want to let all of you know, if there are any of you that have sent me albums to review and I still have not reviewed them yet, don't worry...I will do that as soon as possible. Also, I will still keep the site open for anyone that wants to go to it. I have NO PLANS at all to shut it down. I just won't be updating anymore. Who knows, in the future I may start it back up again. I just can't continue with it at this point in my life.

I want to thank all of you that have supported me in any way with this zine. I hope that in some way I made some sort of positive difference in the music world. I still LOVE metal and will continue to listen. I'll just have to join the throngs of people that have to buy their own music now instead of getting them sent to me free to review. :) Before I close this, I want to just thank some of the people who have meant the most to me over the last 7 years:

Christian Rivel - Thank you brother for your support and encouragement! You are a total blessing and your enthusiasm for Christ is contagious. I pray God's blessings on all your future endeavours! And I would still be totally honored to continue proof reading your lyrics for you. Just send them on whenever you need some assistance.

Samuel Durling - Thank you for your friendship over the last few years. I so enjoyed meeting you at Cornerstone in 2005 and getting to hang out a bit. It was a dream come true to see Mental Destruction play live! Thank you for all your amazing work with Endtime Productions and everything else. We as Christians should stand out from the crowd and put out the best quality we possibly can and you definitely have been a great example of striving towards excellence.

Rob & David @ Bombworks - Guys...you are doing such a kick butt job with your label. Finally, American metal has something to be proud of. The releases just keep getting better. Getting packages from you guys was always one of my highlights of doing this. Keep up the great work! BTW...I'll do my best to get that Century Sleeper review up soon. It's next on my list.

Doug Van Pelt - Gosh, where do I start. I am so honored to call you a friend. I know we haven't talked much since I quit HM, but I went into that job having a lot of bad feelings about HM, and left being one of your biggest supporters. I really respect the work you do with HM and Heaven's Metal, and respect you even more as a friend and a brother in Christ. You giving me the opportunity at HM was one of the biggest reasons The Whipping Post took off so well over the last few years. The contacts I made through HM were invaluable. And I'll always remember hanging out at your house and going out for BBQ. We should do it again sometime!

Joel, Gary, and Biff - the three guys that helped write reviews occassionally for The Whipping Post. Thank you guys! You all were a blessing and did a great job. Biff...although 99% of people don't really know who you are by your nickname, you are doing a freakin' awesome job with the music your band is currently making. I hope you guys go on to bigger and greater things than you already have in such a short time! And gosh darn it...come play in Oklahoma! You're more than welcome to crash at our house. And Joel...it's been great getting to know you over the last few months. Hopefully we can stay in touch even though this zine is over (for now at least).

Matt Hunt - Great getting to meet you at Cornerstone in 2005! Keep up the great work with Retroactive. It's been great having those classic albums available again! And yes, those final reviews are coming! Thanks for your patience.

Joel and the awesome guys in Aletheian - Man, it was so cool getting to hang with you guys at Cornerstone and then having you crash at our house after the concert here in OKC. You all are MORE than welcome any time you come through this way again. Keep up the awesome work with the band!

Mike Harless - Bro...thank you for faithfully reading The Whipping Post all these years, for always saying Happy Birthday every August 20th, and for always keeping me on my toes with all the music questions via e-mail. Hope we can keep in touch!

And finally, my wonderful wife! My biggest supporter of all. Thank YOU for all your encouragement and proof reading, and willingless to listen to music that you really didn't care for. Kinda cool that you actually started liking some of the bands. Haha! And very cool that you love going to the concerts too. You seemed more upset about missing Cornerstone this year than I was!

Ok, how's that for a long-winded goodbye? Did anyone even make it through the whole thing? LOL!! Anyways...I'm going to be e-mailing a few of you guys individually to wrap up a few things. So be on the lookout for some additional e-mails. And of course, I'll catch many of you on messageboards from time to time.

Once again...THANK YOU ALL from the bottom of my heart for all your support! May God richly bless you all on your journey!

Matt Morrow
The Whipping Post
http://thewhippingpost.tripod.com
Updated 08/27/06:
FASEDOWN NEWS: Fasedown broke up in Jan. 2006. We felt it was time to move on and that God had other plans. There was no real direction as to what we wanted to do at the time, but since then many great new things have come about. Jim Chaffin is playing drums with Once Dead (former Vengeance Rising guys) and they are about to record an album. Mike Phillips is going to do some things with Deliverance again, and God has opened some doors for me to take over as the live video director at our church, although I may consider going back and doing the music thing again in the future if its His will. - Devin/Fasedown
EVERGRACE NEWS: Ulterium Records are very proud to announce the signing of the Swedish heavy metal band Evergrace to the label. The self titled debut album is scheduled for a September 30 release.

The tracklisting is as follows:

1. The escape
2. Life has just begun...
3. Enough is enough
4. Alive
5. Plastic ideals
6. I am you
7. Ulterior world
8. World of nothingness
9. I am sorry for you – Part I
10. I am sorry for you – Part II (Hold on)

The album is mixed by Per Ryberg (Morgana Lefay, Tad Morose, Bloodbound etc.) and all artwork is created by Mattias Norén (Evergrey, Kamelot, Sabaton etc.).

The first track of the album; "The escape" can be downloaded here: http://www.ulterium-records.com/evergrace_-_the_escape.mp3 

For more information, please visit: http://www.evergrace.se or http://www.ulterium-records.com 
BRIDE NEWS: Bride is working on a new album entitled Skin for Skin. The 12 song album is supposed to be a return to the band's metal roots, and is touted as being the most highly anticipated Bride album since Snakes in the Playground.
DYNASTY NEWS: Silent Music Records http://www.silentmusic.com.br has signed the melodic heavy metal band Dynasty http://www.dynasty.com.br for the releasing of their next album Warriors of the King. The recording sessions will begin in November at Nicos Estudio -  Curitiba - Brazil (Dragonheart, Seven Angels, Desertor)  produced by Karím Serri (Seven Angels, Desertor). The album will be released in Brazil in the beginning of 2007.

Updated 07/24/06
METAL DOWNLOADS NEWS: For all you metal lovers who want to purchase high quality mp3's from your favorite metal bands, there is a brand new, highly reputable site that has been opened up that should get you excited. The website is http://www.metal-downloads.com . You can download entire mp3 format albums or individual songs in high quality 192kbps at 44.1Khz sample rate. You pay through PayPal, and you can search from numerous different record labels like Endtime Productions, Fear Dark Records, Rivel Records, Momentum Scandinavia, and many independent artists. The site is brand new, so while there is a good selection already, the list will definitely grow.
Updated 07/22/06
SAVIOUR MACHINE NEWS: Greetings Friends...We know everyone has been waiting a very long time for some news on a release date for our final album, LEGEND PART III:II. The wait for a release date is now over, but the wait for the album continues a while longer. As of now, the tentative release date has been set for July 7th, 2007...(7/7/7)...This date seems too appropriate to pass up and we will be doing everything we can to have the CD for you by then. So please be patient a while longer, we assure you it will be worth the wait.
Take Care and God Bless You! SAVIOUR MACHINE
FEAST ETERNAL NEWS: Open Grave Records is pleased to announce the latest addition to the Open Grave Records Family, Feast Eternal.
Feast Eternal started out in the winter of 1992 with John Greenman (ex-Infested) and T.J. Humlinski (ex-Infested). Late in October of 1993 the lineup was completed by the addition of drummer, Matt Skrzypczak. In early 2000 Feast Eternal released upon the world their debut album, "Prisons of Flesh." "Prisons of Flesh" was met with critical acclaim and produced a loyal fan base, even leading them to receive attention from a major metal record label. However due to personal reasons John left the band before Feast was able to proceed with future endevours, putting the band on hold for a long period of time. Fast forward to June 2006. The remaining members of Feast Eternal (T.J. & Matt) make their presence known again within the scene and begin writing material for a new Feast Eternal album. In a short time Open Grave Records took interest in working with Feast Eternal and in mid-July 2006 the relationship was solitified. In late 2006 the original, "Prisons of Flesh" album will be reissued in it's original form and will include two new tracks as a bonus to tie fans over for the full length return of Feast Eternal in early 2007.
Updated 07/02/06:
STRYPER NEWS: Authors Dale Erickson and Jesse S. (no last name given) are releasing a limited print run of the Stryper book/biography titled Loud-n-Clear. Go to http://www.stryperbook.com for more info.
TEMPLAR NEWS: Soundmass is pleased to announce that they will soon be releasing a 7 track CD by TEMPLAR titled "Witch Hunt". TEMPLAR is a darkwave metal project of Western Australian band Paradoxx. Guest appearances on the CD are made by Ez Gomér (Jet Circus), Torbjörn Weinesjö (Veni Domine) and Jani Stefanovic (Divinefire). The packaging will be sure to grab your attention with its cult comic/hammer horror vibe.
Updated 06/17/06:
CRIMSON MOONLIGHT NEWS: ENDTIME PRODUCTIONS SIGNS CRIMSON MOONLIGHT! ENDTIME PRODUCTIONS are very proud to announce the latest addition to the family, CRIMSON MOONLIGHT. With no need to introduce one of Scandinavia finest - and hardest - live acts to the scene we would like to welcome them and their purifying fire to the label. Together with DROTTNAR they strengthen the label
even further in our ambition to serve our listeners with the very best Scandinavia can offer!

Revelation of the End Times; an EP is already recorded in profound secrecy, to be released this autumn. We are trying, but not promising, to have a pre-release version of it available ALREADY to the US tour! However the complete release with full artwork will be available at a later date. The result is overwhelming; two brand new BRUTAL tracks and one classic early CRIMSON MOONLIGHT song re-recorded in a furious new version! More details to be announced soon. Thank you for your attention, ENDTIME PRODUCTIONS.
PANTOKRATOR NEWS: We are happy to announce to the new website of Pantokrator! We hope that you will enjoy it. But we are even more happy to announce that finally, the news we have all been waiting for can be revealed. This fall, Pantokrator will enter Slaughterhouse Studios in Halmstad, Sweden to record our next album, entitled Aurum. Producer of the album will be Rickard Bengtsson - who has for example also produced several albums with Arch Enemy and Spiritual Beggars - and also owns the studio. Rickard is familiar to us and our sound since the recording of the vocals of Blod, and he's eager to begin working on this album with us. The album will be released on the German label Whirlwind Records, and should be out about springtime 2007. And for those of you who can't wait for our next album, we might just have some more news for you in the near future. So stay tuned to http://www.pantokrator.com , or better still - join the new mailing list!
ROYAL ANGUISH NEWS: Royal Anguish has just released their new full length album, A Journey Through the Shadows of Time, on Fear Dark Records.
ELUVEITIE NEWS: Eluveitie has just released their new full length album, Spirit, on Fear Dark Records.
LO-RUHAMAH NEWS: Lo-Ruhamah is entering the studio on Monday, June 12, to start recording the full length follow-up to their very well received self-titled MCD. It will be a natural progression for the band and take even larger strides in the passion, brutality, and attention to detail the MCD showcased. For those of you who were disappointed in the short length of the MCD, you will be happy to hear that the follow-up will be 50+ minutes in length. Look for The Glory of God to be released sometime in Fall 2006.
Updated 05/29/06:
PARAMAECIUM NEWS: We can now reveal that in April 2006, Jayson Sherlock returned to Paramaecium after a 10 year break. As we prepare for the next album and possible shows, Paramaecium now consists of the original Exhumed lineup: Andrew Tompkins: Vocals and Bass, Jason De Ron: Guitars, and Jayson Sherlock: Drums. Exciting for all of us - and it's been phenomenal working together again after so long. To keep track of developments, visit our forum on Firestream. In 2006, the band are working hard to put together Paramaecium's 5th album.

Updated 05/16/06:
BOMBWORKS RECORDS NEWS: Bombworks Records would like to announce 3 new signings to the label, all with releases to come out late summer.

Adiastasia hails from Brazil and plays power metal in the vein of bands like Helloween and Gamma Ray. Their debut album will be titled Life War and will contain 11 tracks of blistering technical power metal.

Hailing from Puerto Rico, Azmaveth blends death, black, thrash, and their Hispanic roots to create a unique brutal soundscape. Their 13-song debut will be titled Strong as Death and is sure to whet the extreme metal appetite.

Finally, after several demos, California death metallers Tortured Conscience will be releasing their debut full length recording Every Knee Shall Bow. Featuring members of grind act Vulgar Pigeons, Tortured Conscience grinds through 10 brutal tracks, the last of which is a cover of the Bloodgood classic "Crucify".
DIVINEFIRE NEWS: Sweden's Divinefire is at it again! The band has finished recordings on their third full length, and they will begin mixing on June 4th for a September 21st release in Japan. Vocalist Christian Rivel reports that this is by far the best Divinefire album yet and is a great mix where the melodic meets the extreme.
SANCTUM NEWS: Sanctum has reloaded and a new era is in the making. The band has started working on a follow up album to Let's Eat and two performances are scheduled this summer. Sanctum will first be visiting "The Stage" in Arnhem, Netherlands on June, 30th.
The day after Sanctum will go to Paris, France and perform at the venue "Les Instants Chavirés".
ROYAL ANGUISH NEWS: The new album by Royal Anguish, A Journey Through The Shadows Of Time will officially be released on June 2, 2006. You can download a song from the new album at this page. Good news for those who will visit the Fear Dark Festivals 2006, the album will also be available during their tour through Europe next month.
KEKAL NEWS: We have some good news! Now you can listen one song from our upcoming album! The song is called "Isolated I" and it is now available for streaming at Myspace.com! Sorry, no mp3 download yet for this song. Be sure you are the first one to listen as it will be available until July 2006. After that we will remove the song from the web... Here is the link to stream the song online: http://myspace.com/kekal (please note that the quality of the streaming audio is low, and it does not represent the quality of the music itself)
ELUVEITIE NEWS: The release of Spirit is coming closer! On June 2nd we'll celebrate a Release Party in Winterthur (CH)! Prepare for a rackety and barbarious feast! As special guest the German folk metallers Odroerir will visit us on this evening and play their first show in Switzerland! You will find further info and a flyer in the concert agenda. Furthermore we're happy to announce that we'll be on European tour in September - together with Odroerir! In the concert agenda you will find further info during the next few weeks.
LO-RUHAMAH NEWS: A good portion of our new material is ready to go, while we are frantically working on the rest of it to be ready in time to record. We will be entering the studio on June 12th and expect to see a late summer/early fall release. In other belated news, we have a few reviews/interviews in some magazines, if you would care to check them out. Look for us in last month's Unrestrained, and this month's HM magazine.
ZAO NEWS: The Fear Is What Keeps Us Here is a dark new chapter in the saga that is ZAO. 'The Fear...' was recorded with Steve Albini (Nirvana, High On Fire, Neurosis) at the helm this album. This opus hits streets June 13th 2006. The limited Edition 'deluxe' version of The Fear Is What Keeps Us Here is complete with a ridiculously massive booklet featuring original artwork by Asterik Studios (Bleeding Through, Norma Jean) and a full length DVD chronicling the making of ZAO's newest album. Featuring in depth interviews with the members - you'll get deep into the mindset of ZAO while they created this dark new album.

Tracklisting is the same for both versions:
Cancer Eater
Physician Heal Thyself
Everything You Love Will Soon Fly Away
It's Hard Not To Shake With A Gun In Your Mouth
Kingdom Of Thieves
Killing Time 'Til Its Time To Die
There Is No Such Thing As Paranoia
Purdy Young Blondes With Lobotomy Eyes
My Love, My Love (We've Come Back From The Dead)
American Sheets On The Deathbed
A Last Time For Everything
Updated 04/01/06:
PANTAGENEAN NEWS: The Netherlands-based death metal outfit, Pantagenean, is searching for a new singer/grunter. The new singer should be someone who is able to write fitting lyrics from a Christian worldview. The band's sound is influenced by death metal bands from the late '80's and early '90's. Their music can be heard here: http://www.soundclick.com/pantagenean . If interested, please contact Jan at: jwisselink@hotmail.com .
Updated 03/19/06:
DROTTNAR NEWS:


ENDTIME PRODUCTIONS SWEDEN PROUDLY PRESENTS ENDCD14

DROTTNAR: WELTERWERK

"Beyond the confinement of conformity, exceeding the parameters of pseudo-individuality...
...trampling the Barriers to Certainty...Triumph Standardization...WELTERWERK"

First Edition Limited 1000x Digipak 12 Pages 5 color Bronze
Coming Soon...
BOMBWORKS RECORDS NEWS: "Hi everyone! Those of you who have been following the growth of Bombworks Records over the past couple of years have probably noted the steady increase in distribution and promotion. Well, the past month has caused an explosion in distro growth that was worthy of a news item.

First off, we are now receiving distribution in the US via The Omega - The End Records Mail Order. The End Records stocks a huge selection of releases and makes them available to a wide audience, and this should provide much greater exposure for our releases in the US. Additionally, we are also now working with Nightmare Records Distribution. Nightmare Records is run by legendary metal vocalist Lance King, and his label and distro specializes in making melodic and power metal available worldwide, though he also distributes extreme metal. Nightmare Records will allow our releases to gain more exposure in both the US and Europe. For those of you who did not know, our releases have also been available via Amazon.com and TowerRecords.com for a few months now. We are also close to adding a few more major distros to this list. These additions to our current list of US distros should give us much more exposure in our home country and make our releases more readily available to a much wider audience.

But wait! There's more! For those of you who reside in the United Kingdom, we have struck a deal with Plastic Head Distribution, one of the largest metal distributors in the UK, which will make our releases available in physical record stores and webstores throughout the UK. This will also provide some visibility for our releases in a few other European countries which Plastic Head exports to. This will be accompanied by an ad campaign in Terrorizer Magazine, by far the largest metal magazine in the UK, with exposure to many other European countries as well as the US. This is a huge step for us and should open up many more doors for us in Europe.

We already receive distribution in Germany via Hellion Records for our melodic / power metal / thrash titles and via Whirlwind Records for all of our releases. We have just inked a deal with SX Distribution which will make our releases available in quite a few record shops throughout Germany as well as via many more mail orders. We have a few other possibilities percolating in Germany as well.

Extreme Records is now carrying our releases in the metal-loving country of Brazil, and we look to be adding a few more soon. For those of you who live in Brazil, be on the lookout for an ad in Rock Brigade magazine very soon.

World Chaos Production will start making our releases available in Japan. We have had no exposure in Japan prior to this, and we are very excited to make our releases available there. We are also working on a few more leads in Asia.

And though not new additions, you can also currently buy our releases in Norway, Finland, Switzerland, Australia and Mexico. You can always see a complete list of our distributors on our links page.

Finally, those of you who live in North America should go to your local bookstore or magazine stand and pick up the latest copy of Unrestrained! Magazine. In addition to it being an awesome magazine, you will find a half-page full color Bombworks Records ad as well as 3 reviews: Holy Blood / The Wanderer (7 out of 10), Holy Blood / Waves Are Dancing (7.5 out of 10), and Lo-Ruhamah / Lo-Ruhamah (7 out of 10). Keep checking back for updates, and, as always, stay metal!"
Updated 03/12/06:
ELUVEITIE NEWS: Eluveitie has posted a brand new song from their upcoming album, Spirit, on their MySpace site. Head over to http://www.myspace.com/eluveitie1 to hear the incredible new track! In sad news though, Linda (fiddle/vocals) and Sarah (Hurdygurdy, Shalm, Crummhorn, Zugerörgeli and vocals) have both left the band. The band will not be looking for a replacement for Linda, but will try to find a new Hurdygurdy player. (Good luck! LOL!)
CRIMSON MOONLIGHT NEWS: Crimson Moonlight has parted ways with Rivel Records and they are currently discussing with another label. The band is rehearsing new material and report that the new songs are a little different than Veil of Remembrance.
KEKAL NEWS: Kekal began recording a new album earlier this January. It will take about 6 to 7 months ahead to complete all the recording. As said by guitarist/vocalist Jeff, "I am very confident with the new material. I had never been as confident and proud as when we did 1000 Thoughts of Violence CD, but now I am, without a doubt. I believe this will be our most-focused, most-explored and most ambitious album we have recorded so far. There are tons of fresh, diverse new elements, and many of the experiments are actually the ones that have never been done before in metal, yet they are unmistakably 100% KEKAL". No album title is being published yet as for now, but the work is based on the thoughts of full concept-album which being estimated to run for over 70 minutes.
MAJESTIC VANGUARD NEWS: Majestic Vanguard is canceling their two upcoming concerts in March due to ongoing problems with vocalist Peter's vocal chords. The band requests prayers for the situation.

MORPHIA NEWS: Morphia has a new guitar player, Vincent Eisen.
MORTIFICATION NEWS: Mortification's new album, Erasing the Goblin, will be released in two versions; one with a studio remake of the song "Dead Man Walking". and one without that song, but with another song called "Servants of the Supreme Message."
PANTOKRATOR NEWS: Pantokrator has recorded a three song promotional CD to shop for a label to release their upcoming full length.
PARAMAECIUM NEWS: Andrew Tompkins is currently working with Jason DeRon on the next full length from Paramaecium.
YETI NEWS: Yeti has no officially changed their name to Among the Dead.
DEMON HUNTER NEWS: Demon Hunter has recorded a new video for their song, "Undying". Check it out here: http://www.solidstaterecords.com/video_details.php?id=86
STRYPER NEWS: Stryper's upcoming DVD has been delayed and will not be released on Big3 Records. The band plans to release it with their own company or with one of the many interested companies that are very interested in releasing it.
ZAO NEWS: Zao has recorded a cover of the song "Black Coffee" to be released on the upcoming Black Flag tribute compilation called Black on Black: A Tribute to Black Flag, that will be out March 14th on Reignition Records.
FLYLEAF/THE SHOWDOWN NEWS: The Showdown will be supporting Flyleaf on their upcoming headlining tour starting March 13th.
EULOGIUM NEWS: Eulogium has just finished recording their new full length album, Where Solace is Mine. Release date is still not set.
VENI DOMINE NEWS: Veni Domine has just released their new full length, 23:59.
NARNIA NEWS: Narnia has reached a deal with Massacre Records and their new album, Enter the Gate, will be released April 21st.
WINTER SOLSTICE NEWS: Winter Solstice enters the studio this month to record their next full length.
FROST LIKE ASHES NEWS: Frost Like Ashes' LONG overdue and numerously-delayed album, Tophet, is finally available. Go to http://www.frostlikeashes.com for more info on ordering.
Updated 03/10/06:
VIRGIN BLACK NEWS: VIRGIN BLACK TO RELEASE 3 ALBUMS IN 2006:
The music world is rife with bold claims that deliver little. Virgin Black is a band that has historically not only avoided that pitfall, but soared above it. The scope of its latest offering is ambitious almost to the point of absurdity.
In a groundbreaking endeavour, Australia's premier experimentalists will release three albums simultaneously. Each is a separate entity, but each is also linked through recurring musical themes and artistic motifs. When fully unfurled in all its grandeur, listeners will experience a grandiloquent two and a half hour Requiem Mass with three stages of evolution.

Requiem - pianissimo is an entirely classical album with instrumentation performed by the Adelaide Symphony Orchestra, and featuring spectacular choral arrangements along with tenor, mezzo-soprano and soprano solo voices. Requiem - pianissimo forsakes guitars and drums in favour of the melancholic tragedy and bombastic dynamics of classical composition.

Requiem - mezzo forte is where the band joins the orchestra and strikes a balance more reminiscent of previous Virgin Black outings, albeit, with greater epic breadth.

Requiem - fortissimo unleashes a sound infinitely heavier than anything in Virgin Black's history. While still retaining an air of classical sensibility, it concludes the series with an intense dose of death/doom.

With Virgin Black, ambition is a given. REQUIEM is beyond ambition.
Updated 01/29/06:
HOLY NEWS: Holy is currently seeking a skilled and willing guitarist. If you do not play guitar but know of someone that could be contacted who may be interested, please send an e-mail with their contact information. This is a band started by Veneror of Parakletos. Stylistically 'Holy' is most closely compared with Black Metal and is executed as an act of worship to Christ. Contact us using the e-mail address displayed below...

http://www.geocities.com/spiritual.disenchantment

spiritual.disenchantment@yahoo.com
ALTERA ENIGMA NEWS: After 2 years of work, Altera Enigma, the band featuring Jason De Ron (Paramaecium) and Jeff Arwadi (Kekal, Armageddon Holocaust) are pleased to announce that their debut album ALTERATION is now available. Alteration's heavy and emotional music is blended with the complexity of progressive rock and fusion to create a style and sound unique to the band. Already the music on Alteration has been described by people that have heard the pre-release material as "The best most exciting, original metal I've heard in years . . . this is pure technical, exploratory genius" and " Technical, emotional and unique". The 9 tracks on Alteration range from the epic, nearly 10 minute long heavy progressive metal of the song "Enigmatic Alteration" to the Jeff Arwadi written moody, memorable and darkly melodic "Pasivitas Sudut Pandang". Songs like "Relating The Transformation" and "Through Glass, Darkly" showcase the bands roots in heavy metal while "Fading" is a flowing, soulful instrumental full of conviction and emotion. Alteration explores the development and change of the human person, through both instrumental tracks and through lyrics in a highly musical, coherent and sophisticated style that will appeal to fans of elaborate, engaging bands such as Liquid Tension Experiment, Gordian Knot or Cynic. All the details on where to purchase this new album can be found at the band's web site. Altera Enigma: http://www.AlteraEnigma.com
HOPE NEWS: The new HOPE cd LIGHT OF THE SALVATION is finally out. It contains 9 new songs and over 35 minutes of thrash metal.
On the band's site you can find some pics from the studio, all the lyrics from the new cd are in the lyrics section, and there is a new mp3 song for download. It's the opening song from the new material called "SILVER GODS". The new material is conceptual. Right now the band is looking for label or distributors. Check out http://www.hopemetal.tk
Updated 01/21/06:
NARNIA NEWS: LIVE ALBUM: We are happy to announce that the concert we recorded at Owener Rocknacht in Germany 2003 will now be released on CD by MCM Music. It was released on DVD as "At short notice....Live in Germany" in 2004 and has now been edited and remastered for this fresh CD-version. The title remains the same and the release is set to 23rd of January - 2006. NEW STUDIO ALBUM
The work on our new studio album "Enter the Gate" is now completed. As we said before, this IS the most well-sounding and well-performed Narnia album to date. The album contains the most melodic and catchy songs since "Long Live the King" from the late 90's but in a brand new sound and approach. "Enter The Gate" will be released in Japan through ATTIC ARCADE/GENCROSS on the 23rd of March - 2006. Our management MCM Music is also negotiating with some European labels right now and as soon we have a release date set You will know it as well. A fresh, new-designed website will also be presented along with the new album.
VENI DOMINE NEWS: MCM Music will release Veni Domine's new album "23:59" on February 6, 2006.
HARMONY NEWS: Harmony has finished the drum tracks for their new albuml, and there is just some final editing to do before they continue tracking guitars. The new album will be faster and heavier than Dreaming Awake, but still very melodic. They will record 13 songs in various styles.
DIVINEFIRE NEWS: Right now Jani Stefanovic & Christian Rivel are working on the new material for the 3rd DIVINEFIRE album and it
will have the title Into a New Dimension. Planned release is in September 2006 in Japan and November for the rest of the world.
ESSENCE OF SORROW NEWS: Essence Of Sorrow – Reflections Of The Obscure is the title of the album. Planned to be out this spring/summer 2006 on RIVEL RECORDS. The Finnish hard rock & heavy metal explosion is growing stronger and stronger and the new metal band called ESSENCE OF SORROW from FINLAND shows that. With members from bands like DIVINEFIRE, WINGDOM, RANDOM EYES & EX. SONATA ARCTICA. This unit called ESSENCE OF SORROW will catch attention in the metal world. With the extremely talented vocalists Christian Palin (RANDOM EYES) and special guest Mats Levén (Ex. MALMSTEEN, AT VANCE & THERION) ESSENCE OF SORROW will deliver a killer album.

Line-Up:
Jani Stefanovic - Guitars
Christian Palin - Vocals
Mikko Härkin - Keyboards
Timo Kuusjärvi -Guitars
Markus Niemispelto - Drums
Sidi - Bass

Special guests
Mats Levén (Therion, At Vance & Malmsteen)
Andreas Olsson (DIVINEFIRE & NARNIA)
Patrik Gardberg (AMMOTRACK)
Plec (UNMOORED)

See http://www.essenceofsorrow.com for more information.
ETERNIUM NEWS: Eternium is a new exciting band where we find Barry Haldan, former vocalist of Renascent. Both Barry & Jani left Renascent after their debut album Through Darkness, that has received very good response in metal media. Jani & Barry wanted to go forward with their ideas and formed Eternium. Here you find the speed, melody and lots of aggressive and furious metal produced in a powerful way! You will find great musicians like Plec & Patrik Gardberg, both incredible guitarists who guested on the last Divinefire album Hero. Eternium will be out summer/autumn of 2006 on RIVEL RECORDS.
Updated 01/10/06:
ELUVEITIE NEWS: Right now Eluveitie is in the Klanschmiede Studio in Germany to record their upcoming full-length album Spirit. They are working together with Markus Stock (The Vision Bleak). All acoustic instruments will be recorded at Ballhorn Studio in Switzerland later. Spirit will be available in Spring 2006. The 11 tracks of the album (track list see below) will provide you with furious Celtic/Pagan Metal, like you know it from Eluveitie. But furthermore, new influences are unmistakable. Authentic Celtic Folk music is fusioned with modern, Swedish-styled melodic death metal. Tracklist:

- Spirit
- Uis Elveti
- Your Gaulish War
- Of Fire, Wind & Wisdom
- Aidû
- The Song of Life
- Tegernakô
- Siraxta
- The Dance of Victory
- The Endless Knot
- AnDro
In May, Eluveitie will join the Fear Dark Festivals through Europe to promote their new album. More information check: http://www.eluveitie.ch
DROTTNAR NEWS: Endtime Productions signs Drottnar! Endtime Productions Sweden are very proud to announce the signing of Drottnar to the label, who will be for insane minds what scars are for the wounds. The uncompromising full length release (ENDCD14) will be available in early 2006. Yes, special packaging of course. Even better news; a 7" (ENDLMT05) be available to the Endtime faithful...of course limited in an absurd small edition. More details to be announced soon. The 7" features 2 tracks from the coming full length and is to be seen as an exclusive preview to spare the unsuspecting from the total fury and madness that will be unleashed in these end times.
BOMBWORKS RECORDS NEWS: As a precursor to the upcoming My Silent Wake release in March, Bombworks Records, in conjunction with Cold Fusion Music, is happy to announce a February release of Century Sleeper, the incredible gothic doom/death collaboration of James Allin (Visionaire) and Ian Arkley (Seventh Angel, Ashen Mortality, My Silent Wake). Clocking in at over 70 minutes, this new masterpiece deftly melds doom and death with ambient and gothic overtones for a sound that is refreshing and envelopes the senses. Look for this release alongside the highly anticipated The Soul's Unrest release in February. In other news, Luminaria / Arche has arrived and has already shipped to some distros. The Lo-Ruhamah MCD, due to the holiday rush, was delayed in shipping and will go out to distros very soon.
RENASCENT NEWS: Renascent, Through Darkness, European release will be released trough Metal Union Records in the end of December 2005. The cd can be pre-ordered through Maanalainen Levykauppa. Barry Halldan and Jani Stefanovic have quit in Renascent due to lack of time, changed circumstances, and the will to concentrate on other projects. Jani will continue in Divinefire and Essence of Sorrow. We thank them for all their efforts, especially for using their gifts in this band and for traveling from Sweden to Finland to practice. Renascent is now searching for a new drummer from Helsinki, Finland.
EXTOL NEWS: Extol Nominated for a Norwegian Grammy! Extol's new release The Blueprint Drives is nominated for a "Spellemannsprisen," which is the equivalent to a Grammy in Norway. The show will be broadcasted in Norway by TV2 on the 28th of January. Congratulations Extol!
ALETHEIAN NEWS: Aletheian is proud to announce that guitarist Alex Kenis will be collaborating with Solid State Records recording artists; Becoming the Archetype. After 6 years, Jon Star is leaving Becoming the Archetype to pursue his family and career. Alex has been invited to come onboard with Becoming the Archetype to take Jon's place in writing, recording, and touring with the band. To find out more about Becoming the Archetype's plans for this coming year, read their offcial press release (link here). Alex will be working with BTA, but will remain a full-time member of Aletheian. Please do not misunderstand, Alex is not leaving the band. Aletheian remains Alex's primary focus. He has decided to push forward and broaden his musical career, taking advantage of a great opportunity. Not only will Alex fill a void in BTA, but he will also push Aletheian much further into the public eye, as well as into more extensive touring circuits. Much of his time spent writing and touring with BTA will overlap the time that Joe will be in Europe recording and touring as a professional drummer. Donny will also be engaged during this time as a recording studio intern in Philadelphia. These opportunities will take a short period of downtime for Aletheian and create an incredible investment in the future. Aletheian will also be writing throughout the winter and spring of 2006, and will be hitting the road to tour for most of the summer. The ultimate goal for the year is to be ready to start recording again by late fall. Check the website regularly for updates on touring schedules and other news.
SOLID STATE RECORDS NEWS: Underoath, mewithoutYou, The Chariot, and As Cities Burn joined together for the "Come & Live" Four City Mini-Tour Raising Over $80,000. Underoath, mewithoutYou, The Chariot, and As Cities Burn recently completed the inaugural "Come & Live" mini-tour to benefit five charities hand-picked by each artist. The sold-out four-city tour raised over $80,000 which will be donated to: Habitat For Humanity, Invisible Children, Teen Challenge, Samaritans Purse, and New Jerusalem Ministries. In addition, the bands came together on December 14th in Birmingham, AL to help build two homes for local families in need through Habitat For Humanity.
PSYCHO ACOUSTIX NEWS: We sadly announce that the president, owner, and founder of Psycho Acoustix Records, Carl Crandell died recently. Carl had nurtured close relationships with the artists and bands on his label, and believed in the power of music in spreading the gospel. The members of the band FROST LIKE ASHES (who are on the label), have requested that prayers be made to Carl's family as they need the Lord's comfort. Site http://www.psychoacoustix.com
MORTIFICATION NEWS: 2005 has been a difficult and long year for the band, spending the first half of the year preparing for the recording of Erasing the Goblin and then parting ways with Mike Forsberg in June. Thank you to Mike for his great time with the group.
Steve and Mick had to regroup and basically start again with drummer Damien Percy. In the end, spending the whole year putting the album together has helped the boys redo the songs and even write some better ones! Erasing the Goblin should be available in late February. Expect a Death Metal oriented release with some brutal riffing. There are Thrash and Power Metal influences but Erasing... is a heavier and stronger release than anything in the past ten years. Thank you to all the fans involved in the Mortification fund raiser to help with the recording of Erasing the Goblin. Your support has made this project possible. It is the true fans that help like this that keeps the life saving blood in the Mortification veins. The classic Grind Planets video has been re-issued on DVD by Soundmass and is now available from the Store link at http://www.roweproductions.com Grind Planets contains heaps of professional clips from the classic '91/'92 Self-Titled and Scrolls of the Megilloth era, lots of on tour craziness, and a bonus '92 live club show from the infamous Arthouse Hotel in Melbourne, Australia. Please keep Mortification in your prayers concerning future shows and Steve's ongoing health concerns. The band are looking strongly at new mainstream deals in Europe and the US before any tour plans are made.
Updated 12/15/05:
ALETHEIAN NEWS: The latest Aletheian news is that our drummer, Joe Walmer, has been highly honored by being invited to be a studio musician for a death metal band on a German record label. Joe has been given the great opportunity to be hired as a session drummer to learn and record a full-length album, and then travel abroad and serve as the live drummer for a short European tour. This is a great opportunity for Joe to grow as a musician as well as gain valuable recording and touring experience. While this brief hiatus puts Aletheian temporarily on hold, this could be a great opportunity for Joe to carry the Aletheian name into places we have yet to reach.
For more information about this opportunity, or to speak to Joe directly; email aletheianjoe@yahoo.com Joe is NOT leaving Aletheian, he has been hired as a professional musician and will be away from the band only temporarily. During this time, Aletheian will be focusing on preparing for spring and summer touring, as well as starting to write and develop new material. Look for Aletheian on the road this coming spring and summer, including the second annual Death For Life Fest in April, and Cornerstone Festival 2006.
FEARSCAPE NEWS: Australian progressive extreme metal band Fearscape will begin pre-recording of their second album Scent of Divine Blood in early December. The new album is the follow up to their successful debut full length Sleeping In Light, which was recorded by Rowe Productions (Mortification) and distributed by Soundmass. The new album will see a marked leap in brutality and sophistication
from their debut, and live performances of the new material recently in Australia have stunned fans and critics in both Christian and secular scenes with the leap the band has made over the last 12 months. Full production recording is set to take place between April and June 2006 with a release date through Soundmass shortly after. The band has recently brought a new website on line which will feature mp'3, photo's and video footage from some of the most recent performances.
SAVIOUR MACHINE NEWS: For those interested in the upcoming Rarities/Revelations 4-Disc album from Saviour Machine, here is the tracklisting for all four CD's:
DISC 1

1990 - SAVIOUR MACHINE (Unfinished 4 Track Demo Recording - San Bernardino, CA - May / 1990)
1990 - LEAVES (Unfinished 4 Track Demo Recording - San Bernardino, CA - May / 1990)
1990 - CHURCH OF THE VATICAN SLAVES (Live Bootleg Recording - Riverside, CA - July / 1990)
1991 - A WORLD ALONE (Original 16 Track Demo Recording - Long Beach, CA - Feb / 1991)
1991 - LUDICROUS SMILES (Original 16 Track Demo Recording - Long Beach, CA - Feb / 1991)
1991 - THE PAIN (Initial Reference Recording Upon Completion of Composition - Sept / 1991)
1991 - SON OF THE RAIN (Initial Reference Recording Upon Completion of Composition - Sept / 1991)
1992 - CARNIVAL OF SOULS (Live Bootleg Recording - Acoustic Performance - Fullerton, CA - June / 1992)
1992 - LEGION (Live Bootleg Recording - Acoustic Performance - Fullerton, CA - June / 1992)
1992 - A WORLD ALONE (Live Bootleg Recording - Acoustic Performance - Fullerton, CA - June / 1992)
1992 - THE VEIL OF ARMAGEDDON (Live Bootleg Recording - Acoustic Performance - Fullerton, CA - June / 1992)
1993 - INTERVIEW SEGMENT (Excerpt From Eric Clayton's First Live Radio Interview - Garden Grove, CA - Jan / 1993)
1993 - CARNIVAL OF SOULS (Original 24 Track Demo Recording - Garden Grove, CA - Jan / 1993)
1993 - THE MASK (Original 24 Track Demo Recording - Garden Grove, CA - Jan / 1993)
1993 - ENTER THE IDOL (Original 24 Track Demo Recording - Anaheim, CA - Dec / 1993)
1993 - THE HUNGER CIRCLE (Original 24 Track Demo Recording - Anaheim, CA - Dec / 1993)


DISC 2

1994 - SAVIOUR MACHINE I (Album Recording - Rough Mix w/Vocals - July / 1994)
1994 - THE STAND (Original Unedited Album Recording - Instrumental Rough Mix - July / 1994)
1995 - THE INVASION OF ISRAEL (Jeff Clayton's Original 4 Track Demo Recording - Nov / 1995)
1995 - WORLD WAR III (Jeff Clayton's Original 4 Track Demo Recording - Nov / 1995)
1995 - THE BEAST (Jeff Clayton's Original 4 Track Demo Recording - Nov / 1995)
1995 - THE SWORD OF ISLAM (2 Track Live Recording - Early Instrumental Rehearsal Jam - Dec / 1995)
1995 - KINGS OF THE NORTH (2 Track Live Recording - Early Instrumental Rehearsal Jam - Dec / 1995)
1996 - ENTER THE IDOL (Live Bootleg Recording - Wurzburg, Germany - March / 1996)
1996 - CARNIVAL OF SOULS (Live Bootleg Recording - Acoustic Performance - Owen, Germany - March / 1996)
1996 - LOVE NEVER DIES (Live Bootleg Recording - Acoustic Performance - Owen, Germany - March / 1996)
1996 - A WORLD ALONE (Live Bootleg Recording - Acoustic Performance - Owen, Germany - March / 1996)
1996 - SAVIOUR MACHINE II (Live Bootleg Recording - Acoustic Performance - Owen, Germany - March / 1996)
1996 - THE BIRTH PANGS (Album Recording - Rough Mix of Choral Arrangement Only - Studio City, CA - Oct / 1996)
1996 - THE WOMAN (Album Recording - Rough Mix of Choral Arrangement Only - Studio City, CA - Oct / 1996)
1996 - BEHIND THE MASK (Rough Mix of Final Audio Originally Recorded For Legend Part I - Studio City, CA - Oct / 1996)
1997 - AMERICA THE BEAUTIFUL (Special Segue - Live Bootleg Recording - Cornerstone Festival - July / 1997)


DISC 3

1997 - THE MARTYRS CRY (Rough Mix of Original Midi Programming / Samples & FX - Sept / 1997)
1997 - MARK OF THE BEAST (Rough Mix of Original Midi Programming / Samples & FX - Sept / 1997)
1997 - ANTICHRIST II: THE BALANCE OF POWER (Rough Mix of Original Midi Programming / Samples & FX - Sept / 1997)
1997 - WORLD WAR III - THE FINAL CONFLICT II (Rough Mix of Original Midi Programming / Samples & FX - Sept / 1997)
1997 - THE COVENANT (Rough Mix - Album Recording - Original Intro / Segment Only - Nov / 1997)
1998 - BEHOLD A PALE HORSE ("Kaos Mix" - Originally Planned For "Behold A Pale Horse" Maxi-Single - Jan / 1998)
1998 - THE EYES OF THE STORM (Live Bootleg Recording - Elgin, IL - Oct / 1998)
2000 - REVELATION 13 (Rough Mix of Original Midi Programming - Sept / 2000)
2000 - ANTICHRIST III (Live 2 Track Recording - Original Midi Programming w/ Scratch Vocal - Nov / 2000)
2001 - CHRISTIANS AND LUNATICS (Live Bootleg Recording - Cornerstone Festival - July / 2001)
2001 - THE WHORE OF BABYLON (Live Bootleg Recording - Cornerstone Festival - July / 2001)
2001 - LEGION (Live Bootleg Recording - Cornerstone Festival - July / 2001)
2001 - INTRODUCTIONS (Live Bootleg Recording - Cornerstone Festival - July / 2001)
2001 - LOVE NEVER DIES (Live Bootleg Recording - Cornerstone Festival - July / 2001)
2001 - ASCENSION OF HEROES (Live Bootleg Recording - Cornerstone Festival - July / 2001)
2001 - THE PROMISE (End Segment Only - Live Bootleg Recording - Cornerstone Festival - July / 2001)


DISC 4

2001 - THE ANCIENT SERPENT (Live Bootleg Recording - Christmas Rock Night - Ennepital, Germany - Dec / 2001)
2001 - BEHOLD A PALE HORSE (Live Bootleg Recording - Christmas Rock Night - Ennepital, Germany - Dec / 2001)
2001 - THE END OF THE AGE (Live Bootleg Recording - Christmas Rock Night - Ennepital, Germany - Dec / 2001)
2001 - A WORLD ALONE (Live Bootleg Recording - Christmas Rock Night - Ennepital, Germany - Dec / 2001)
2001 - JESUS CHRIST (Live Bootleg Recording - Christmas Rock Night - Ennepital, Germany - Dec / 2001)
2001 - INTERVIEW SEGMENT (Recorded by P. Kompanje - Christmas Rock Night - Ennepital, Germany - Dec / 2001)
2005 - THE END OF THE AGE (NEW Alternate Mix / Guitars Segment Arrangement - Eric Clayton - Nov / 2005)
2005 - TWELVE HUNDRED SIXTY DAYS (NEW Alternate Mix of Piano Arrangement - Eric Clayton - Nov / 2005)
2005 - LEGEND III: I / THE ANCIENT SERPENT (NEW Alternate Mix & Arrangement - Eric Clayton - Nov / 2005)
2005 - ABOMINATION OF DESOLATION (NEW Alternate Mix & Arrangement - Eric Clayton - Nov / 2005)
2005 - IMAGE OF THE BEAST (NEW Alternate Mix & Arrangement - Eric Clayton - Nov / 2005)
2005 - RIVERS OF BLOOD (NEW Alternate Mix & Arrangement - Eric Clayton - Nov / 2005)
2005 - THE DEAD SEA (NEW Alternate Mix & Arrangement - Eric Clayton - Nov / 2005)
2005 - III: I / VOICES AND JUDGEMENTS (NEW Conceptual Montage - Eric Clayton - Nov / 2005)
2005 - THE FINAL HOLOCAUST (NEW Alternate Mix of The Original Arrangement - Eric Clayton - Nov / 2005)
2005 - THE END OF THE AGE (NEW Alternate Mix of Piano / Vocal Arrangement - Eric Clayton - Nov / 2005)
SEVEN ANGELS NEWS: Seven Angels has just signed with Bombworks Records for the distribution of the new album Faceless Man for USA, Europe and Australia. The album is already released in Brazil from Encore records and will be released from Bombworks in January 2006. The band is still on tour promoting the album.
JACOB'S DREAM NEWS: Jacob's Dream will be taking a break from touring until April of 2006 while they work on their next recording.
GLOBAL WARNING NEWS: GLOBAL WARNING has signed a deal with ACM Records for their latest release Enemy Within. ACM works with heavyweights like George Benson, Bo Diddly, Chaka Khan, Earth Wind and Fire and B.B. Winan.
BLISSED NEWS: BLISSED will be hitting the Great Northwest USA sometime late April/or May to help support their upcoming recording Corrosive. The band is currently talking with labels about releasing their second CD.
RIVERA/BOMMA NEWS: Well, we hate to inform everyone about the latest delay in RIVERA/BOMMA's I Am God. Their new record label Mausoleum Records felt they needed to push it back some more to provide enough attention to really promote the CD. The label says the CD will be released in February 2006 to Japan & Europe and March in the USA. Sources say that... "THIS RECORDING IS WORTH THE WAIT!" It will be all newly remixed and remastered.
Updated 11/19/05:
SAVIOUR MACHINE NEWS: We are currently working on something very special to tide you over until Legend III:II is released. We have been going through hours upon hours of various studio recordings, live bootlegs, rough mixes and vintage outtakes in order to compile a full double album set of Saviour Machine "Rarities". This 2 CD set will include vintage rehearsal recordings, alternate mixes of various songs, isolated orchestral/programming arrangements, live bootleg recordings and other VERY RARE, previously unreleased material including the original demo recordings of several SM "classics!" We'll keep you posted as it is closer to being completed… (NOTE: Since this news release was made public, the band has talked about making this a 4 CD set instead of two!!!!!)
LO-RUHAMAH NEWS: Our CD is finally coming out. All the problems have been worked out. The artwork and the final master are in the manufacturer's hands as we speak. It is scheduled for release through Bombworks Records on December 13. If you are interested, go to the label's site to find out where you can purchase the CD. Our official website will be launched in conjunction with the release, so look for that as well. Matthew is going to Europe for the month of December, so we will resume playing live shows in January. Thank you.
ZAO NEWS: Zao has written over ten songs, and continues to accumulate material, for their new full-length album, the follow-up to last year's landmark The Funeral Of God. The band is demoing material in their hometown of Greensburg, Pennsylvania right now and will enter Chicago's Electrical Audio studio in January to begin tracking with Steve Albini. The famed engineer's resume, of course, includes Nirvana, The Pixies, Neurosis and Slint. "This is our strongest material and I'm confident in saying this will be the best album that Zao has ever written," says longtime guitarist Scott Mellinger. "We want to capture the dark and sinister vibe that was all over the 'Liberate' record, while going even further forward and experimenting - as Zao always has done - with new depths within our sound." While drummer Jeff Gretz has claimed the new album will be called The George Lucas Neckfat, the truth is, the album is still as yet untitled. Singer Dan Weyandt, whose voice redefined "metalcore" for the masses on 1998's Where Blood & Fire Bring Rest and each subsequent Zao recording through last year's Funeral Of God, has notebooks full of lyrics. This news comes just as Zao's exhaustive career retrospective two-disc DVD hits shelves. Zao: The Lesser Lights Of Heaven contains a 3.5 hour documentary detailing Zao's storied history in the words of the band's members, several ex-members, friends and fans. It also contains a guided a tour of Greensburg, an hour of deleted scenes, Easter eggs, two full live sets from multiple camera angles with board sound, and 14 extra songs from over the years. Zao: The Lesser Lights Of Heaven was directed by the band's longtime friend and manager Ryan J. Downey, a former writer/ producer for MTV News and longtime contributor to Alternative Press magazine and other publications. Look for the as-yet untitled new Zao album to surface this spring through Ferret Music.
AS I LAY DYING NEWS: The long wait is over! You can now check out As I Lay Dying's newest video "Through Struggle" on http://www.zambooie.com Just click the link, scroll down to the video section and rock out!!
ELUVEITIE NEWS: We're happy to announce that our new album will be recorded at Klanschmiede Studio E in Germany (The Vision Bleak, Secrets Of The Moon, Mounrning Beloveth, Tenhi & many others). All acoustic instruments will be recorded at Ballhorn Studios Switzerland, where we've already recorded our first EP. So the countdown runs - in two and a half weeks, the recordings begin!
PARAMAECIUM NEWS: I've been extremely busy lately. Unfortunately, not busy enough writing music so I am about to begin the push to work on the next album on a regular basis to hopefully get it out before I'm too old and grey :-) One morsel I can reveal is that we are hoping to include an amazing piece of music which is over 100 years old as the triumphant final song of the album. More on that later. -Andrew Tompkins
SEVENTH AVENUE NEWS: Hi, this is Herbie again. Our next activity will be our new CD. It will be a concept album and the songwriting is already in motion. At the moment, I have 7 songs written and pre-produced. All in all we're planning 14 songs. We hope, this album will take us a decisive step forward. Anyway, we are already quite convinced of it. As soon as the first concept is ready we will give you a little foretaste. So, stay tuned on the new homepage and I will try to keep you well informed.
BOMBWORKS RECORDS NEWS: Bombworks Records will be releasing 2 CDs in December: the highly anticipated Lo-Ruhamah MCD, featuring death / black metal with goth / folk influences, and Luminaria / Arche, post-gothic metal from Poland. We are targeting a release date of December 13. My Silent Wake has finished the recording of their upcoming full length and is now having it mastered. Including the 2 EP bonus tracks, the CD will clock in at just under 80 minutes, providing plenty of heavy, doomy listening goodness. Look for this release in March 2006.
DEATH POEMS NEWS: The new album tentatively titled By The Light Of Perfection from DEATH POEMS should be out by March 2006. "Battle Chant", "Home Journey", "Holy Breeder", and "The Last Man Standing" are some of the tracks featured other than the title track. There will also be a remake from their first album, probably "Øde Sted", which the band wrote with EXTOL's Christer Espevoll. The band's also scheduled to do shows at various points in Brazil. Recently the group's recently played in various places in south Brazil. Keyboardist Rodolfo has returned to the fold. "Everything's fine with him, and so is the band, " Guitarist/vocalist Evandro has revealed. Look for the band's presence in the sixth edition of the EXTREME COLLECTION. Site http://www.dpmh.com.br
Updated 10/20/05:
MORTIFICATION NEWS: Steve, Mick, and Damien are hard at work on Erasing the Goblin. A good combo of fast and slow Death Metal with a few surprises as usual. The album is certainly developing into a monster. Very Jesus centered lyrics as usual. It will be a good album to give to your non-Christian friends. If you are not a Christian then Erasing... will be a good challenge for you to consider lyrically. Thanks to Soundmass the classic Grind Planets video will be re-issued on DVD later this month. Featuring 8 professional film clips from the 91-92 era, plus on tour craziness, the making of Scrolls of the Megilloth, plus a bonus full live concert from '92.
MORPHIA NEWS: Morphia is looking for a new guitar-player. Recently both Erik (bass) and Roger (guitar) left the band due to personal reasons. Vocalist Jasper will handle the bass in the future, so only a new guitar player has to be found. If you live in The Netherlands, know how to play your guitar well, and are willing to join Morphia on tours and new cd's, get in touch with the band: info@morphia.nl
ROYAL ANGUISH NEWS: Royal Anguish has finished the main recordings for their upcoming full-length which will be released in 2006 by Fear Dark. The cd will span 15 tracks and be nearly 50 minutes in length. Once all secondary tracking / editing is completed, the project will be sent off to CATHERAL SOUND (Toronto, CAN) to be mixed by Derek James From (Sympathy). Upon completion of the new cd, Royal Anguish bids farewell to Sean Currie on drums, he will be replaced by J.R. Daniels. Also keyboardist Anton Kalaj has joined forces with Royal Anguish.
RETROACTIVE RECORDS NEWS: Retroactive Records is happy to announce the following brand new releases:

* Circle of Dust - Brainchild
* Circle of Dust - Disengage/Refractorchasm
* LSU - Dogfish Jones
* Six Feet Deep - Struggle
* Six Feet Deep - The Road Less Traveled
* Stairway - No Rest, No Mercy
* Whitecross - Unveiled (includes the original 1986 2-song demo that got Whitecross signed to Pure Metal as bonus tracks!)

Artwork and information for all these new releases will be available on the site soon. Check your favorite distro for these great new releases!
SACRIFICIUM NEWS: We're doing great and things are looking good for Sacrificium. As you maybe already know, we recorded our new album Escaping The Stupor at the great Panic Room Studios in Sweden at the end of January 2005. You can get a sample on the website of the Panic Room Studios at http://www.panicroom-studios.com in the "CV" section, together with some studio pictures. Sacrificium has also signed with Black Lotus Records and the album will be released, worldwide on the 28th of November. Also check our website frequently for updates and info on the new album. Of course there will be also a release party on the 10th of December at the Farbstrasse in Bietigheim, Germany. Together with My Darkest Hate, Darkwire and INK. More information regarding the release party will be published on the website soon. Unfortunately our appearance at the Winternoise Festival in the 28th of January
2006 has been canceled. We also just received the confirmation that Sacrificium jumps in for End Of Green on the Night Of Power Festival in the Wuerzburg area, Germany this Saturday.

Upcoming shows:
2005/10/15 Night Of Power Festival, Wuerzburg (D), www.night-of-power.de
2005/11/03 Nordicfest, Oslo (NOR), www.nordicfest.tk
2005/12/10 \"Escaping The Stupor\" - Release Party, Farbstrasse, Bietigheim (D),
http://www.sacrificium.com

Well, that's it for now. Just in case you thought you missed a couple of newsletter from us: No, you didn't this is the first newsletter since the current website is online. We promise to be a little more outgoing and informative from now on. Until then, keep it heavy!
KEKAL NEWS: Kekal pays tribute to the mighty Celtic Frost! Song available to download! We just did a cover song "Juices Like Wine", originally from Celtic Frost, extreme metal pioneer from Switzerland, as a tribute to their ultimate contribution to the development of avant-garde metal and black/death metal music in general. Now available to download, exclusively on Internet! Download mp3 "Juices Like Wine" at: http://www.audiostreet.net/kekal
Please send your comments & feedback to: kekalmetal@yahoo.com
Updated 10/17/05:
THE SOULS UNREST NEWS: We would like to welcome the newest band to the Bombworks roster: The Soul's Unrest, hailing from the Atlanta area. Imagine if you were to take the heaviest, most technical parts of bands like Living Sacrifice, Soul Embraced, Mastodon and Keelhaul, and then expect it to sound better, with more technicality, more brutality, and more utter brilliance. You now have a very tiny idea of how incredibly good this band is. Sound samples will be available soon, and look for the CD to be available in the coming months.
HOPE HAS FAILED US NEWS: Bombworks Records welcomes Hope Has Failed Us into the family. Hailing from the Dallas area, Hope Has Failed Us plays a unique blend of death, black, grind, metalcore (with an emphasis on the metal!), and slower melodic sections to create a soundscape that is beautifully brutal. They began recording a full length release in Bombworks Sound Studio today, and it is already sounding incredible. For those of you who are looking for adeptly played metal that will rip your head off, look no further than Hope Has Failed Us. Be looking for this release sometime in the next few months.
Updated 09/16/05:
SAVIOUR MACHINE NEWS: Saviour Machine has released the new tracklist for the upcoming Legend III:II.

LEGEND III:II TRACKLIST

EUPHRATES
KINGS OF THE EAST
THE TRINITY ABYSS
WORLD WAR III - THE FINAL CONFLICT III
MEGIDDO - CENTER OF THE EARTH
ARMAGEDDON - THE VALLEY OF DECISION
KING OF KINGS
DEATH OF THE SLAIN : THE BOTTOMLESS PIT
A THOUSAND YEARS
THE FINAL REBELLION
LAKE OF FIRE : THE LAST JUDGMENT
THE GREAT THRONE
HEAVEN AND EARTH
THE HOLY CITY - NEW JERUSALEM
MARRIAGE OF THE LAMB
LEGEND III:II
THE ANCIENT OF DAYS
THE BEGINNING AND THE END
SYNNÖVE NEWS: Soundmass is pleased to announce that we have just signed a deal with Adelaide (South Australia) band Synnöve. We will be releasing their self-titled 29 minute EP in October. Musically, you can look forward to some atmospheric black metal with doom and death influences; think of a speedy Paradise Lost crossed with Bathory and Arcturus. Other influences include Emperor, My Dying Bride, Cradle of Filth, Lengsel, Virgin Black and a little bit of Saviour Machine. Synnöve was formed in 2002 by former Virgin Black bass player and lyricist Brad Bessel, who now plays guitar. He is joined by bassist Stephanie and keyboardist Jim. Their EP was recorded with the assistance of Embodiment 12:14 drummer Aaron Harslet. Aaron was since been recalled to Embodiment and has been replaced by Steve. Synnöve are currently writing new material for their next studio effort.
SYMPATHY NEWS: Dharok is pleased to announce that fellow Canadian, Jeff Lewis, is now an official member of Sympathy. Jeff Lewis is best known for his prior work on Mortification's Relentless album, and on his own project Abolishment of Hate. Along with the addition of Jeff Lewis, Sympathy has enlisted the drumming skills of Jim Austin, formerly of Into Eternity. Work is now beginning on Sympathy's next release.
ROYAL ANGUISH NEWS: Royal Anguish will enter the Razzor Media/Mana Studios in September to record a full-length album. The as of yet untitled full length cd will be co-engineered by Shawn "Sol-Sangraal" Ohtani (Malevolent Creation, Hate Eternal, Soilent Green) and Johnny Nunn (Yeti, Andy Moore, Underoath). The full length cd is expected to be released during the first quarter of 2006. This fall first the re-release of the EP 'Tales Of Sullen Eyes' will be released by Fear Dark. The EP is re-mastered by Dharok (Sympathy).
VIRGIN BLACK NEWS: Hello everyone, I understand Rowan has already spoken to you but I thought I'd contribute a few words of my own. As you know, the 30th of August culminated to recording with The Adelaide Symphony Orchestra. It was a staggering amount of work and an inordinate amount of material to record in one day. The absolute final deadline for the scores was Monday 8am. There were untold numbers of grueling days and sleepless nights leading up to that deadline. On the final Sunday, I started work again with Rowan at 8am that morning and didn't stop until 7:30am Monday. We finished half an hour before submission time, and with great apprehension, the scores were sent off for printing. Tuesday morning. I cannot express the strength of emotions, the overwhelming surreal reality when you are seated in front of such outstanding, accomplished musicians who are about to produce the very thing you have written. It was time. "Movement One". The conductor was ready, the musicians were ready, we were seated with unmitigated terror. It began, and it took a mere 30 seconds to realize it was all worth it. I was enraptured. Three weeks prior to this date we were convinced we would have to abandon the whole thing, but, as fate would have it, it was happening before our very eyes. I dearly need to mention our Conductor, Bruce Stewart. His strength, passion and support for the music is what got us through. In addition, he inexplicably inspired and ignited something so deep within me. I can not view classical music the same way. The music for this upcoming release is perhaps the most personal. I am at a place where I yearn to hear it merely for myself. Please don't take this the wrong way but if no-one else heard it, it would be of little importance to me. My soul yearns to be comforted. I wrote it to bring comfort to my soul. At the moment, that's all that matters. I want to thank all of you for your tremendous support. You people are gems. We still have an enormous amount of work ahead of us (and have even begun work on the release after)...but first thing's first, we're looking at a release-date early next year. Expect the unexpected. May peace and grace be with you. ~SAMANTHA.
SEVEN ANGELS NEWS: Seven Angels new web site is uploaded with a lot of info and a new song from the next album Faceless Man available for download. Check it at http://www.sevenangels.com.br . You can also download some videos, wallpapers, and more . Check also the dates pages to check the next gigs.
Updated 08/27/05:
DEMON HUNTER NEWS: Demon Hunter's third album, The Triptych, arrives October 25th. Produced by Aaron Sprinkle (Emery) and mixed by Machine (Lamb Of God), the album will be available for a limited time with three different covers, each of them painted by Dan Seagrave (Morbid Angel). The Triptych builds upon the band's heavy but melodic blueprint by infusing it with elements of the traditional metal the band grew up on. The Triptych is Demon Hunter's follow-up to the hugely acclaimed Summer Of Darkness, which generated the MTV2 "Headbanger's Ball" and Fuse TV staple "Not Ready To Die" (also featured on the soundtrack to "Resident Evil: Apocalypse").
CYBERGRIND NEWS: "Just a quick update to let you all know that Cybergrind has changed its name to Martyr's Shrine. Both Mick and myself decided the new name would better suite the style of music we are now writing. This new style is downtuned with blast-beats mixed with old-school death metal growls that we both love and enjoy. We currently have 10 ripping heavy songs written including "A Thousand Years", "The Final Devastation of The Terrorthrone", "For A Burning Eternity", "Macabre Wastelands", "Return To The Valley", "Apparition", "Spacetime Co-Ordinates", "Cyberslammer" plus 3 tracks yet to be titled. Our current plans are to record the new album next summer for an early 2007 release. Be sure to look out for a few audio samples on MP3.com.au for your enjoyment in the coming months. Oh yeah, and our new web site will be up shortly."
NARNIA NEWS: A big thanks to all the people at the Flevo-festival for a great gig! Hope to see you soon again. We are very sorry to announce that Linus Kåse is not a member of Narnia anymore. For different reasons we have decided to go separate ways and we wish Linus all the best with his music and projects. Andreas Lindahl who played keyboards with us at Flevo will also play at Metalfest in Germany and then we'll see. The recording of the new album is almost finished and Mats Leven (Therion, Yngwie Malmsteen, At Vance etc) is now doing the backing vocals. It will be mixed in October. A release date is still not set but keep yourself updated at our webpage.
ELUVEITIE NEWS: Our new album, which can be expected in early 2006, will bear the title Spirit, which notably reflects it's lyrical as well as musical content... arias arisen out of a Celtic spirit! Furthermore, an artist is found, that will do the album-cover (and some more) . We are really happy to announce that the artwork for Spirit will be done by the brilliant and famous artist Travis Smith (Opeth, Nevermore, Anathema and many more)! Check out Travis' website http://www.seempieces.com
MAJESTIC VANGUARD NEWS: Majestic Vanguard's label, Rivel Records, has announced that it has licensed the German label, Metal Heaven, to take charge of all distribution and promotion for their upcoming new album Beyond the Moon in the European market.
Updated 08/20/05:
BECOMING THE ARCHETYPE NEWS: Becoming the Archetype's new album will hit store shelves on August 30th. But right now you can listen to a stream of the entire album at their label's website. Go here to listen: http://www.solidstaterecords.com/becomingthearchetype/ecard .
UP FROM THE ASHES NEWS: The Up from the Ashes concert will take place August 27th in Anaheim, CA. The band listing is as follows: Holy Soldier, Once Dead, Neon Cross, Ultimatum, Rivera Bomma, Tower of Hundred, Laudamus, Tykküs, and some special guests yet to be announced. Go to http://www.roxxproductions.com for more info.
CONSECRATOR NEWS: "We are feeling really good about the new material for the album. It is a compilation of never before heard previously written Consecrator material from the early and middle 90's and newly written material. The material has flashes of speed in parts but is mainly very heavy riffs with lots of chunk behind them. It will still have the Consecrator flavor but with new added taste. James McWilliams will be doing the engineering and mix down of the new release. James is a long time friend of the band and for the last 12 plus years has worked in some of Dallas, TX top rock clubs as the main sound engineer. James has recorded several big artists and worked with some of Dallas's biggest music names. We feel really confident about the audio quality we will achieve on this new album. The track listing to this point are: 1 Intro to Meaningless, 2. Meaningless, 3. God Solution, 4. The Oppressor, 5. The Beginning is the End, 6. Absolute Power, 7. Idle Words, 8. Unseen Unheard, 9. (A new song with no title). Things just did not work out with former Consecrator vocalist Glenn Johnson doing the vocals for the new cd. Consecrator has enlisted the vocal talent of John Hall who sang for the local Christian speed metal act 70X7(STS). Former STS guitarist Ray Hillner played guitar on the Image of Deception demo in 1992. John brings great lyric writing and a breath of fresh air to the lineup. His vocals will be brutal! A sad note to inform is that due to schedules and the long distance between us (Nashville, TN) Ashley Lawhon will not be doing the percussion on the new CD. We are however praying hard that our brother Ash will return to Texas with his family to pursue his career and God willing rejoin Consecrator on a 2006 new album. Jason Byas, also formerly of 70X7 (STS), will be joining Consecrator behind the drum kit for this 2005 effort. Jason has stepped up to plate and hammered out some great death metal drum parts."
MORTIFICATION NEWS: Mortification is still hard at work on their upcoming album Erasing the Goblin. Apparently, new drummer Damien Percy is bringing some new ideas to the table, so the band is replacing or rewriting some of the songs they had originally planned on putting on the new album. The band is still shooting for an early 2006 release.
Updated 08/10/05:
BLEEDIENCE NEWS: Bleedience has announced that both their guitarists and their bassist have left the band. They are now down to one original member and a session drummer. The future of the band is uncertain.
BLINDSIDE NEWS: Blindside have just released their new full-length, The Great Depression.
DEMON HUNTER NEWS: Demon Hunter is working on their new album The Triptych. The album will have 3 separate covers and is reported to be the band's heaviest, most technical, and most traditionally metal-oriented album so far. They also report that they will be doing a Prong cover song on the new album. Release date is set for October.
DIVINEFIRE NEWS: Divinefire's upcoming new album, Hero, has been completed. No release date has been announced yet. However, the band has announced that they will begin play live gigs starting with a small tour in Japan in October.
DOULOS NEWS: Doulos will be re-releasing a limited edition version of their album Oculto with new artwork and packaging. They are working on their new album called Cadaver. The style will be melodic, brutal death grind.
Updated 08/09/05:
ALTERA ENIGMA NEWS: Altera Enigma's upcoming album is to be entitled Alteration. The theme of the album, both lyrically and musically, is transformation. The transformation of the human person and the changes brought about by life experiences, choices and, ultimately, the changes that death brings about both in life and after it. The inspiration for lyrical content was drawn from, amongst other things, concepts by the philosopher Søren Kierkegaard who said: " If the eternal does not absolutely transform his existence, then he is not relating himself to it." As such Alteration by Altera Enigma is a musical exploration of Transformation - or the Alterations- that humans undergo. Alteration is expected to be available late 2005.
Updated 08/06/05:
PARAKLETOS NEWS: The Parakletos website has been updated and now has 3 full-length downloads in the "Releases" section – one of which is an unmastered/rough re-recording of "Se Guds Lamm." The re-recording is to introduce the newer members to listeners, with added real drums by Veneror, female vocals by Eden, and new vocals from Smaelek. Again, this is only a rough example. Listeners can expect higher quality from the next album's material.
The Swedish lyrics are available in English in the "Releases" section. We're currently working on new material and will give updates as they come. Any prayer is appreciated! http://www.victoryzine.com/parakletos .
KING'S X NEWS: The new King's X album Ogre Tones will be released on September 27th. You can here a brand new song off of the album by going to Ty Tabor's My Space site here: http://myspace.com/tytabor .
CONSECRATOR NEWS: Rob (of Bombworks Records) met with the Consecrator guys recently and heard a couple of their brand new songs from multi-track rehearsal recordings. The word "fantastic" does not even do the songs justice. Everyone who is hungry for some more incredible thrash is going to be in for a real treat. Recording of the new material will hopefully start in a couple of months at Bombworks Sound, and we hope to have some sample tracks available for your listening pleasure sometime soon.
BOMBWORKS RECORDS NEWS: The August releases have been sent to manufacturing. The current slate of August releases includes Amos / A Matter of Time, Evroklidon / The Flame of Sodom, Illuminandi / The Beginning . . ., Lo-Ruhamah / Lo-Ruhamah, and Venia / In Our Weakness. If all goes well, these should be available at your favorite distro by the end of August. You may be wondering why Luminaria is not in the list above. There was a slight delay in finishing up the recording and the artwork, so this incredible extreme goth metal release from Poland will be released in October. We are currently working on some other incredible releases to also be released in October and will make formal announcements once they become official.
Updated 07/31/05:
IMMORTAL SOULS NEWS: The long-awaited new album, Once Upon a Time in the North, will be released at Flevo Festival. This limited edition 2CD digipak includes two new Immortal Souls songs, the sold out EP's Divine Wintertime and The Cleansing, plus four old demo songs. Disc two includes the CD, Under the Northern Sky. Also, the band has been working on their next full-length studio album called Wintereich. The band will begin recording the 11 songs this winter and will post a tracklisting and demos for fans to hear on their website at a later date. Check out http://www.immortalsouls.com for more info.
NARNIA NEWS: We have finished tracking drums and rhythm guitars and parts of the bass and keyboard parts have been finished with great result! The songs cover the whole spectrum from crushing, heavy riffs to the most catchy up-tempo songs we have ever done. We have been doing some serious digging among our melodic roots again this time but we are also working on a modern sound for the material. Please have a look at the pictures section to see a few pictures from the sessions. We can also announce that we are working with the great engineer/producer Anders "Theo" Theander who will mix the entire thing in the Roastinghouse studio in Malmö, Sweden. As you may have noticed we decided to take a break from live-performing for a while, reasons being that we wanted a relaxed environment for creating the new record but also because of Andreas x2 and Carl Johan's recording and touring with American artist Rob Rock. Rob Rock and his partially Narninian band will perform on this year's Sweden Rock Festival. The first NARNIA-show in six months will take place at the Flevo festival in Holland and we will also play the Metal Fest in Germany later this year. We are all very excited about these two concerts. Please see tour dates for more information. Since we do not yet have any release-date set for our new album we can not announce any more tour dates, but we are negotiating with our labels at the moment and we will keep You posted! Until next time - May God, the creator of metal, bless You and stay safe: ) In Christ - NARNIA
MORTIFICATION NEWS: Steve Rowe and Mick Jelinic are hard at work in pre-production for the next Mortification album Erasing the Goblin. The original title Impaling the Goblin has been dropped due to the fact that this term is considered rude and offensive in Eastern Europe. The boys thank a caring fan who informed them of this. Drummer Damien Percy is working with Steve and Mick on the album and the following tour. Due to the revolving door of members coming through the group, Steve will discuss with Damien the possibility of a permanent position in Mortification in early 2007. Until then, Damien is keen to be working with the band and looks forward to contributing to a killer new album and tour. In 2006, Mortification plans to play the Australian Gospel Music Festival in Toowoomba (Australia) at Easter, Melbourne (Australia) in May, Adelaide (Australia) in June, South America in August and the Black Stump Festival near Sydney (Australia) in October. Erasing the Goblin will be available via this site early next year and at the shows above. Steve plans to re-issue the Grind Planets, Live Planetarium, and EnVideon videos on DVD within the next 18 months, along with a repressing of the Conquer the World DVD. Other special re-issues are also on the drawing board, so keep watching this page for updates.
Updated 07/26/05:
FROST LIKE ASHES NEWS: Frost Like Ashes will enter the studio on August 19th to begin recording their follow-up to their just-released full length, Tophet. They plan on recording 7 songs for as-of-yet-untitled album to be released in June 2006.
BALANCE OF POWER NEWS: Balance of Power are proud to announce their new vocalist, Corey Brown. His vocals must be heard to be believed. If you know him or his vocals with Magnitude 9 or Psyco Drama, then you'll know already that this guy has the pipes to rock the world. Corey was recently in London for the first time working with BOP and there was a very natural chemistry thing going on right from the start with Corey in the band. Work has already began on the 6th BOP studio album with Corey and will be released next year.
KING'S X NEWS: The new King's X CD, Ogre Tones will be released worldwide through Inside Out Music on September 27th. There will be two singles from the new CD "If" and "Alone." The band is currently filming with hip hop video producer, Dr. Teeth. Dr.Teeth directed the MTV top 5 video for "Who is Mike Jones?"
RIVERA/BOMMA NEWS: In the early part of 2005, John Bomma (singer) and Rod Rivera (guitar), the spokespersons for Rivera/Bomma, decided their newly recorded second CD, I Am God, needed re-mastering, so they started the process. In the meantime they had four labels seriously looking at them. So being the perfectionists that the guys are, they felt they not only needed to re-master, they also wanted to go back into the studio to rerecord, rearrange and add to some of songs on the CD. In July 2005 they finally decided that Belgium's Mausoleum Records would be their home for the next seven years. Alfie Falckenbach, founder of Mausoleum, has worked with a very impressive European metal roster down through the last two decades, bands like Killer, McCoy, Wolf, Hazzard, Snowblind, Hawkwind and Wildfire. Today some of their most well known bands include Angel Witch, Great White, Hades, LA Guns, Pretty Boy Floyd and Warrant. I Am God will release with all new artwork done by Carl-André Beckston. No additional songs will be recorded. The recording will have heavy distribution in Europe and Japan, with hopes of reaching South American and USA following soon. Both Rivera/Bomma and Mausoleum Records look forward to the future. The full length I Am God is scheduled to be released November 7th, 2005 on Mausoleum, with a follow up to be released in a year.
SEVEN ANGELS NEWS: Seven Angels is mastering their new album, Faceless Man, to be released in August/September by Metal One Records in Brazil. The album was mixed by Silas de Godoy at Nico´s studio in Brazil. Silas has worked with Ratos de porão and Dr. Sin. The mastering will be done at Finnvox Studios in Finland by Mika Jussila. The band is negotiating a distro deal in Europe and its very
probable that the album will be available for European market this year. In a few days, a new home page will be uploaded with all this
information and with a new mp3 song! See http://www.sevenangels.com.br
SABBATARIAM NEWS: Brazilian extreme metal band, Sabbatariam, has finished writing 8 songs for their new upcoming album, tentatively titled, Left Behind, that will be a conceptual cd. They will start recording in October. The cd has the lines of extreme metal, death, black, hardcore and progressive. The cd will be released by the label ON FIRE, from New Zealand. A release date is still not set.
Updated 07/18/05:
VENIA NEWS: The five-piece Finnish, melodic metal band Venia has just hooked up with Bombworks Records to release their next release - a 25 minute, 4 song/1 intro EP titled, In Our Weakness. The album should be available in late August.
Updated 07/16/05:
EXTOL NEWS: Extol has been confirmed as the opening act for the Opeth European tour in September of this year. Two of the shows in Finland have already sold out!
ROYAL ANGUISH NEWS: Royal Anguish will enter the Razzor Media/Mana Studios in September to record a full-length album. The as of yet untitled full length cd will be co-engineered by Shawn "Sol-Sangraal" Ohtani (Malevolent Creation, Hate Eternal, Soilent Green) and Johnny Nunn (Yeti, Andy Moore, Underoath). The full length cd is expected to be released during the first quarter of 2006. This fall first the re-release of the EP Tales Of Sullen Eyes will be released by Fear Dark. The EP is re-mastered by Dharok (Sympathy).
ELUVEITIE NEWS: Eluveitie will enter the studio later this year to record their first full-length album. It should see the light of day sometime in 2006.
TAKETH NEWS: The new Taketh song, "Your Master", off of their upcoming album Freakshow is now available for download off of the Fear Dark Records website: http://www.fear-dark.com . The album will be released later this summer.
SACRIFICIUM NEWS: News has it that Sacrificium has quit their deal with Whirlwind Records and has now signed with Black Lotus Records. This will give the band worldwide distribution. However, the release date for their new album has now been pushed back until November or December of this year.
Updated 07/07/05:
CORNERSTONE 2005 RECAP: Read my review of Cornerstone 2005 here: http://thewhippingpost.tripod.com/cornerstone2005.htm
Updated 06/26/05:
MY SILENT WAKE NEWS: My Silent Wake fully intend to play live as soon as possible and to record a full length album around the new year. In the meantime, they have recorded a two song demo at the start of this month which contains the songs 'Your Cold Embrace' and 'Encircle' and weighs in at over 16 minutes.
The songs were recorded and mixed at Kewsound in North Somerset in only 10 hours. More details soon at: http://www.blackplanet0.freeserve.co.uk/mysilent.htm
Updated 06/16/05:
HOLY SOLDIER NEWS: You can now download some free videos of Holy Soldier. Go to this address: http://www.holysoldierfan.com/videos.htm and you can download the "See No Evil" video (both concept and live) and the never before released video of "Last Train". Coming soon to the site you'll be able to download the video for "Why Don't You Look into Jesus" and the video of Holy Soldier covering "Gates of Babylon".
VENIA NEWS: Venia has finished recording their new mini-CD and they have sound samples up at http://www.veniaband.com . A release date is still unknown.
BEYOND THE MOUNTAIN NEWS: The Beyond the Mountain Festival in San Bernardino, CA. is fast approaching (August 27th & 28th). There have been some bands drop out and some new bands added. The current lineup as of today is: Tourniquet, Whitecross, Once Dead, Deliverance, Sacred Warrior, Recon, Saint, 39 Lashes, Reaching for Mercy, Holy Soldier, Barrencross, Neon Cross, Ultimatum, Tower of Hundred, Laudamus, Demize, and newly added bands Jacob's Dream and Rivera Bomma. Recently, both Guardian and Bride have been dropped from the list. Go to http://www.beyondthemountain.com for more info.
BOMBWORKS RECORDS NEWS: 4 NEW RELEASES should be available at your favorite distro by the end of June. Here is the rundown:
Seventh Angel / Heed the Warning + Live Tracks
Heed the Warning is the 3rd and final demo Seventh Angel recorded before releasing The Torment. It has never before been available on CD, and it includes several live tracks recorded from various concerts in 1992 as bonus tracks!
Holy Blood / The Wanderer
Incredible first release from these Celtic-influenced black metallers from Ukraine. This was available for a very limited amount of time as a short run, and it is now being made available again with slightly updated artwork.
Holy Blood / Waves Are Dancing
The even better follow-up to The Wanderer, with an even greater Celtic folk influence. This was also available for a very limited amount of time as a short run, and it is now being made available again with slightly updated artwork and is also an enhanced CD as originally intended, including the video for the song "The Spring".
Pale Horse / Until the Last Seal Is Opened . . .
Pale Horse made great waves in the early 90's with their thrashy death doom. This release collects all their demos from the early 90's and serves as a great primer for their upcoming 2006 release. This was available for a very limited amount of time as a short run, and it is now being made available again with slightly updated artwork.

ILLUMINANDI/LUMINARIA NEWS: Bombworks will be releasing 2 incredible Polish extreme goth metal releases in late summer 2005. Illuminandi has been making a buzz in the underground for quite some time, intertwining complex string arrangements with extreme gothic metal. Bombworks will be releasing The Beginning . . . which features remastered versions of Demo I, Demo II, and a live recording. Luminaria delivers strongly played post-gothic metal and has been favorably compared to Type O Negative. They personally remind us of early 90's Saviour Machine with more keyboards and extreme vocals thrown in. Bombworks will be releasing Arche which features the original limited Arche demo plus one bonus track not available on the original demo.

LO-RUHAMAH NEWS: Bombworks Records most recent signing is the band Lo-Ruhamah from Springfield, Missouri. This incredible 3-piece mixes black metal, death metal, and intricate folk and jazz sections for a very unique and mind-blowing sound. Bombworks will be releasing a 4-song self-titled EP, which also features incredible artwork done by Samuel Durling of Endtime Productions. You won't want to miss this release! Look for it late summer.

AMOS NEWS: Bombworks Records is proud to announce the upcoming release of A Matter of Time, the new gothic / progressive metal masterpiece from Amos. Amos's first release, Gothic Soul, sold very well worldwide, and this new release completely blows that one away. You won't want to miss this one! Look for it late summer.
Updated 06/15/05:
KING'S X NEWS: The critically acclaimed, highly influential Texas-based rock trio King's X has signed with Inside Out Music America. The band's recent work has been released by Inside Out except in North America, and signing with IOMA unifies its label worldwide. The first new King's X album from guitarist/vocalist Ty Tabor, bass guitarist/vocalist Doug Pinnick and drummer/vocalist Jerry Gaskill under the new deal will be released in North America on September 27, 2005. It is currently untitled and will include up to 14 songs; the track listing is being finalized. "Signing with InsideOut is due to the longstanding relationship we have with the great people at the label like Thomas Waber in Germany and Jim Pitulski here in America," says Tabor. "It's another opportunity where we found ourselves free to make a change. We have signed with a new booking agent too. With Inside Out, we have that friendship and we have the same goals. They are also realistic and honest. They don't pull punches. It's a logical match." Tabor first got to know Waber and Pitulski in recent years via his solo and all-star side projects such as Platypus, The Jelly Jam and Jughead that were released by InsideOut. Gaskill's solo album 'Come Somewhere' was also issued by the label. The new King's X album was produced by Michael Wagener, who has produced, engineered or mixed work by the likes of Metallica, Alice Cooper, Queen, Ozzy Osbourne, Dokken, Megadeth, Motley Crue, Skid Row, Extreme and many others. "This was a big change for us after years of self-producing our albums. We wanted to be free to focus on the music itself. Things were often fragmented the past several years. I had to oversee a lot of business things -- such as working with different labels for different territories -- that sometimes didn't allow me to really focus on the music as much as I wanted," Tabor says. "Michael wasn't pushing us in any one direction. It was just four guys having a good time creating sounds and music. It's a broad-sounding record. It's hard to compare our music from album to album, but vocally this one has elements of early King's X and sonically it's similar to our recent ones. It feels so fresh to be able to concentrate fully on the music. I honestly believe this new album is our best record in many, many years." King's X also plans to shoot videos for two singles from the album, their first promotional clips since 1998's 'Tapehead.' They will be directed by Dr. Teeth, who has helmed videos that are all over MTV for artists such as new hip-hop sensation Mike Jones. Tabor loves Dr. Teeth's hip-hop videos -- "The guy is extremely talented," he says -- and they met through mutual friends in Houston. Tabor explains that the band is refreshed after having taken this year off so far. "This was our first break after five straight years of torturous work on King's X and side projects. It was absolutely non-stop. Zero time off," he says. King's X is back with renewed energy and creative fire, and the eclectic nature of the band's work and Inside Out's expertise in quality handmade music makes it a perfect partnership. For all the latest King's X news, visit http://www.kingsxonline.com
Updated 06/11/05:
DEBORAH NEWS: All female Mexican black metal band Deborah is currently in the studio recording their second album. They say to expect something "very brutal." In August the band will go out with fellow Mexican death metal band Exousia to tour Europe.
SERENADE IN DARKNESS NEWS: Brazilian black metal band Serenade in Darkness has announced the ceasing of its activities. Reasons for the breakup were not given.
ARCANJO NEWS: Evidence of Persistence will be the title of the new Arcanjo CD. It's more elaborate, faster, and brutal than Torment Alive. This one will bring 13 smashing tracks influenced by great thrash metal bands as Slayer, Pantera, Lamb of God, and Living Sacrifice. The recording will probably be released in spring and the band also announces the release of a DVD entitled Arckvives with their history, including interviews and live shows for the end of the year. Here's the track list of the CD: Intro, Desire, Coming years, Resist, Desperate, Violent, Marionettes on Circles, Compass, First Insult of the Day, Ironware, Fighting, Guided by wolves and Arid. Soon, you'll be able to hear parts of some songs on their official site: http://www.arcanjonet.com.br
STAUROS NEWS: Brazilian power metal band Stauros has called it quits.
SEVEN ANGELS NEWS: Seven Angels is finishing the production of their new album, Faceless Man, which will contain many special guests. Among them are the singers Marco Caporasso (Dragon Heart), Ronaldo Simolla (Matriz, ex-Delpht) and Osias (Serenade in Darkness). If everything works out, the release will hit at the end of June! The song "Sacred Illusions" is already made and will be part of the Primal Fear Tribute, scheduled to be soon released by Die Hard. http://www.sevenangels.com.br
BERITH NEWS: Berith is re-recording their first album, Symphony of the Suffering. The guys quit due to personal problems in 1999, but in the end of last year the label Extreme Records proposed to re-release the mentioned album. After meeting for rehearsals, the former musicians considered the return of the band. The CD will probably be released in the middle of the year.
DESTRUCTION SEOL NEWS: New Brazilian band, Destruction Seol, which shows the same musical direction as Horde, Dark Endless, and Sorrowstorm. The band intends to record their first demo CD with seven tracks entitled Armageddon Dark at the end of this year. The line-up is: Lord Mordecai End (drums), Lord Crematoriun Grind (bass) and Hork Necroterius (Guitars/Vocals).
Updated 06/07/05:
MORTIFICATION NEWS: Unfortunately, the recording of the next Mortification album "Impailing the Goblin" (ed: I'm thinking this should say "Impaling") will be delayed due to the departure of drummer Mike Forsberg from the band. Mike will be pursuing other projects and Steve and Mick Jelinic wish Mike all the best in his future endeavors. All friendships are well intact. Mike now becomes a part of the extended Mortification family. The bond of friendship that exists between Steve and past Mort members is really amazing. Steve was out with former Mortification guitarist Lincoln Bowen last Saturday night checking out one of the bands that Lincoln is now part of. Lincoln's latest musical move is into mainstream doom act The Eternal who are signed to European label Firebox. The Eternal completed their first European tour last year and you can catch Lincoln touring with them across Europe in mid 2006 and, currently, at shows across Australia. Lincoln is also part of ex-Mort drummer Phil Gibson's band Callous, who recently changed their name to Three Times Fire. Three Times Fire will feature on the upcoming Soundmass compilation "Oz Mosh 2005", which will also feature a Mortification song from the "Brain Cleaner" album. Brain Cleaner is, of course, available from the Soundmass.com store. Ex-Mort guitarist Mick Carlisle will be involved in one of Mike Forsberg's new projects. Mick Carlisle and Mike played together previously in Cybergrind and you can still pick up this grind classic from the Soundmass.com store. The family tree that has extended from Mortification is really amazing, the best thing being that all involved are such close friends. Steve Rowe and Mick Jelinic will continue working on new material for "Impailing the Goblin". Once the album does get recorded you can expect a strong release with the best of a variety of material developed over a two year period.
Updated 06/05/05:
SYMPATHY NEWS: MOMENTUM SCANDINAVIA is very proud to present MSD06: SYMPATHY: ABYSSAL THRONE http://www.durling.com/endtime/board/image/MSD06.jpg And there was war in the heavens . . . With the release of ABYSSAL THRONE, SYMPATHY once again unleashes a furious assault of convoluted melodies and rhythmic chaos. Along with the help of Tim Roth and Rob Doherty of Into Eternity, Matt Knowles of Royal Anguish, and guitarist Dustin Olson, the aggression and brutality of Sympathy is sure to enthrall! With 2 new extremely raw & technical tracks, brand new versions of "Immolation of the Dragon" and "Occupy" (from the critically acclaimed debut album INVOCATION) and a SUFFOCATION cover, ABYSSAL THRONE is a worthy successor to last years killer release ARCANE PATH! Released in a strictly Limited Edition of only 850x with a luxurious
8 Pages 5 Color Booklet w /Gold Print, this is another must have Momentum Scandinavia release!
TRACK LISTING:
I. Depths of the Earth
II. Insipid
III. Immolation of the Dragon
IV. Ascendency
V. Occupy
VI. Torn Into Enthrallment
Format: Jewelcase CDEP. Street date is set to August 1st 2005, but we will make it available to our faithful online and festival customers as soon as we have it in stock!
ROYAL ANGUISH NEWS: From Fear Dark Records: Proudly we announce the signing of Royal Anguish (USA) to our label. Many of you will know this great death-gothic band already, so you will understand our enthusiasm. Later this year we will do a limited re-release of their latest EP Tales Of Sullen Eyes followed by a full-length album in 2006. Make sure you check out: http://www.royalanguish.com
IMMORTAL SOULS NEWS: From Fear Dark Records: The artwork for the long-awaited re-release of Immortal Souls is almost ready. This summer we will release this double CD digi-pack which includes not only the Once upon a Time in the North compilation album with 2 new songs, the EP The Cleansing, the EP Divine Wintertime and some early demo songs, but also the Under the Northern Sky album.
SLECHTVALK NEWS: From Fear Dark Records: Slechtvalk will hit MTV with their new clip 'Thunder of War'. Make sure you watch the MTV-show 'Rockzone' to see Slechtvalk entering your living room! Also the maxi-single Thunder of War (FD019) is now available from Fear Dark. The disc include two exclusive bonus-tracks: 'Loss' and 'Illusions'. Make sure you get hold of a copy!
TAKETH NEWS: From Fear Dark Records: Freakshow, the debut-cd of Taketh, is almost finished. This month the mixing and mastering was finished. We are waiting for the artwork and then the album will be printed. In September, Taketh will do a cd-presentation in their hometown of Linköping, Sweden. More gigs will follow soon!
Updated 06/02/05:
BELIEVER NEWS: Kurt Bachman, former guitarist/vocalist of the much-missed late '80s/early '90s technical-thrash BELIEVER, got together with ex-BELIEVER drummer Joey Daub recently and "finished up our first new BELIEVER tune!" according to Daub. "And there are two other tunes in process. We are both enjoying writing and we like the direction the material is going," Joey added. "Due to all that is going on with our schedules, it is difficult to get together a lot. However, we will continue to put time aside for this project.

"One last thing, if anyone has or knows anyone who has any bootlegged BELIEVER concerts or footage of the band please get in touch with me. We are trying to gather this for a possible DVD."
VENI DOMINE NEWS: We are now taking the recordings to the mixing stage, we still have a few tracks of bass left and a vocal track. But we have begun the mixing and once again it's Torbjörn doing it at the Room of doom. We will later on reveal the name of the album and the track list. In parallel to this we're negotiating the contract with Thunderload records. We will also announce later on who will release and distribute the cd.
MENTAL DESTRUCTION NEWS: MENTAL DESTRUCTION will perform at the CORNERSTONE FESTIVAL 2005 and are headlining the "Extreme Scandinavian Night" on Saturday, July 2nd, preceded by Parca Pace and Azure Skies. This is their first performance in the U.S.A. since 1998, and the second ever since the initiation 1989.
STRYPER NEWS: The multi-platinum and Billboard charting rock band Stryper is back and set to release Reborn via Big3 Records on August 16, 2005. Reborn marks the band's first complete studio release of original material in over a decade, since 1990's Against The Law, and features 10 original tracks marked by Stryper's trademark blend of melodic vocals, heavy guitar licks and pounding drums, as well a new version of the previously released track "In God We Trust." After writing and recording some songs in April 2004, Michael Sweet approached the band about reuniting and recording the material as a Stryper record. The album was re-recorded in Massachusetts at Blue Jay Studio, Mixed Emotions, and Sweet's home studio. The title track "Reborn" is provocatively dark with catchy lyrics and raw guitar riffs, and will impact radio on June 7th.
ELUVEITIE NEWS: Fear Dark Records has contracted with diverse new distribution partners - such as Displeased Records, Perverted Taste, and others for their new band Eluveitie.
EXTOL NEWS: MTV2 in the U.S. has picked up Extol's new video for the song "Pearl". It will be played on Headbanger's Ball.
SCHALIACH NEWS: MOMENTUM SCANDINAVIA is very proud to present MSD05: SCHALIACH: SONRISE. Re-mastered to get the very best out of this classic release, and with "Purple Filter" added as a bonus track. The first 1000x will come as a lavish Limited Digipak Edition with a 12 page booklet! Street date is set to August 1st 2005, but we will make it available to our faithful online and festival customers as soon as we have it in stock!
CENTURY SLEEPER/ASHEN MORTALITY NEWS: The Century Sleeper debut album Awaken has been recorded and is currently being mixed by James. The band is an unusual collaboration as Ian is based in England, and James in America. The CD was recorded at James' home in Monroe near Seattle, WA. Most of the recording was done between the 6th and 15th March 2005 when Ian flew out to Seattle, with additional preparation prior to this session. Some finishing touches were also added by James after this date. The CD will soon be released on Cold Fusion. The label has already re-released Visionaire's Mystical Dominion with additional tracks and Ashen Mortality's Your Caress and Sleepless Remorse as a double re-mastered release with additional tracks. Cold Fusion is the perfect label for Century Sleeper as they have a real passion for music and dedication to high quality releases. Gary Hamilton from Cold Fusion has been working closely with the band on this project from it's inception, and this has proved to be a very successful alliance. The debut Century Sleeper CD Awaken will be released mid to late summer. Also look out for Century Sleeper's version of the medieval song "Gaudete" which will appear on an alternative Christmas compilation CD. This will be released by Cold Fusion/Psychoacoustix. Additional vocals for this song and some album tracks were provided by Kate Hamilton (no relation to Gary!)
Some of the song titles that will appear on Awaken are as follows:
The album will contain twelve songs and will weigh in at over seventy minutes in duration.
SEVENTH ANGEL NEWS: Both Seventh Angel albums, The Torment & Lament for the Weary have been re-released by Retroactive Records. Bombworks Records will soon be re-releasing the old Heed the Warning demo with bonus live tracks.
FOUNTAIN OF TEARS NEWS: Hello Everyone! A few sample audio clips from the recording in progress will be posted on FountainOfTears.com in April. We are also discussing the possibility of creating a DVD. Please email us if there is anything you would like to see on a Fountain of Tears DVD. Things are busy for us as we prepare to start playing shows again. Our first show of the year will be with Inside Out recording artists, Mastermind, this Friday in Gloucester City, New Jersey. We will be reducing the prices on all T shirts and hats at our upcoming shows to make way for some new designs. We appreciate hearing from those of you who support our music. If you get a chance, please sign our guestbook.
MORTIFICATION NEWS: Mortification are busy in the rehearsal room putting together material for their 13th studio release. The band is working on late 80's, early 90's sounding Death/Thrash Metal. Expect something in a similar vein to the Self-Titled album. There will be a few musical surprises as always, but the plan is not to experiment too much with the vocals, rather keep them as straight forward Death Metal as possible. Please keep the band in your prayers.
BIOGENESIS NEWS: Lead singer Chaz Bond reports that Biogenesis has called it a day. He clarifies that the band's breakup has nothing to do with his involvement with Jacob's Dream. He said will not be closed-minded about the band regrouping in the future with a slightly different lineup, but for now...the band is no more.
TAKETH NEWS: Fear Dark Records has signed the Swedish death metal band Taketh. Their summertime release will be called Freakshow and will feature a style similar to In Flames and Dark Tranquility.
VANGUARD NEWS: Rivel Records has signed the new melodic metal band, Vanguard. Their new album will be out this summer.
UNDISH NEWS: Polish gothic band, Undish, will finally release their third album, The Gift of Flying, on CL Productions. The first pressing will be a limited edition digipak.
ASHEN MORTALITY NEWS: Ashen Mortality, featuring Ian Arkley (ex-Seventh Angel) will be re-releasing re-mastered versions of their first two albums in a two-CD package.
CENTURY SLEEPER NEWS: Ian Arkley (Ashen Mortality) and James Allin (Visionaire) are currently working on a project called Century Sleeper. Recording will start in 2005.
EXTOL NEWS: Extol has released a limited edition version of their new album, The Blueprint Dives. The limited edition has one bonus track, plus the video for their song "Pearl."
RENASCENT NEWS: Renascent is entering the studio in March to record a new full-length.
SACRIFICIUM NEWS: Sacrificium has recorded a new album called Escaping the Stupor. The release party for the new album will be in Germany in April.
SHADOW GALLERY: Shadow Gallery will release their new album, Room Five, at the end of May.
DIVINEFIRE NEWS: Divinefire has recently filmed a video for their song "The World's on Fire." The video will be featured on a DVD that Sweden biggest metal magazine will release called Sweden Rock Magazine and the release is 7th of February 2005. Lots of big bands like MEGADETH, TESTAMENT, NIGHTWISH, BLIND GUARDIAN and others will be involved on the DVD. DIVINEFIRE has also signed a publishing deal in ASIA for Nippon TV and Publishing and the video will start to get airplay in Japan. The DIVINEFIRE video will also be featured on SWEDISH HARD ROCK AID DVD and all money from the DVD will go to the TSUNAMI & EARTHQUAKE victims in ASIA.
ROB ROCK NEWS: Rob Rock's new album Holy Hell will be released in April on AFM Records.