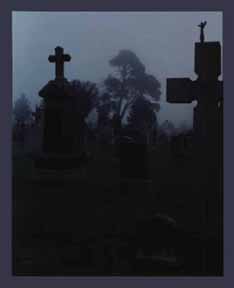 Would you like your band's album reviewed on The Whipping Post? Just send your stuff to the address below! (Please note: Try to keep it in the metal, industrial, or closely related genres. If you're not sure?...clear it with me first.)
The Whipping Post is no longer accepting material for review!!!
Name: Matt Morrow
Age: 31
Spiritual B-Day: August 22, 1997
Favorite bands: Saviour Machine, Virgin Black, Antestor, Opeth, Extol, Crimson Moonlight, Mental Destruction, Sanctum, Morphia, Slechtvalk, Symphony X, Morgion, Divinefire, Nightwish, Haggard, Avenger of Blood, Drottnar, Frosthardr, Renascent, Vardoger, Yeti, Royal Anguish, Frost Like Ashes, Blind Guardian, Rhapsody, Azure Skies, Parca Pace, Lengsel, Holy Blood, Pantokrator, Sacrificium, Veni Domine, Shadow Gallery, Tourniquet, Nevermore, Dimmu Borgir, Emperor, Novembers Doom.
Favorite Movies: Lord of the Rings Trilogy, Shawshank Redemption, Matrix Trilogy, The Ring, Jesus of Nazareth, Kingdom of Heaven, Seven, Saw, Pirates of the Caribbean, Secret Window, Heat, Man on Fire.
Favorite Food: Steak, Pizza, Enchiladas w/Rice & Beans, Burgers, Chicken Alfredo
Favorite Drinks: Dr. Pepper, Starbuck's Frappuccinos, Sweet Tea, Coffee
Favorite Books: The Word, Anything by John Piper
Favorite Verse: Isaiah 26:4
Favorite Quote: "Be ye Prepared, the End is Nigh" - Mental Destruction
Favorite Song: "Single Handed Attempt at Revolution" - Training For Utopia
Yahoo Messenger Screen Name: whippingpostzine
My Space Site: http://myspace.com/thewhippingpost